CALS Students
Welcome to the College of Agriculture and Life Sciences Students website. We are so glad that you are interested in being part of one of the founding colleges at Missisippi State. Explore our site and then schedule a visit. We would love to show you around our campus and university.
---
Featured Student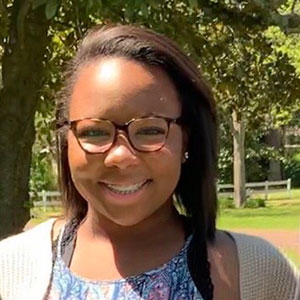 Jasmine Brown
Junior biochemistry major, Jasmine Brown, says that the College of Agriculture and Life Sciences lends its students not only a sense of direction but also a sense of community. When Brown decided to become an Ambassador, it was with the shining example of the Ambassadors before her and with the hopes of being able to guide future students by exactly those principles.
---
How to Become a Bulldog
Make sure you submit the $40 application fee, official transcript, your official test scores (ACT & SAT), and any college coursework you have completed.
Fill out the Scholarship resume and submit by December 1st for Competitive scholarships, August 1st for Leadership & Service Scholarships.
Fill out your housing application by April 1st.
Come to Academic Insight.
Complete the FASFA.
Register for Orientation.
Welcome to the family!