CALS Students
Welcome to the College of Agriculture and Life Sciences Students website. We are so glad that you are interested in being part of one of the founding colleges at Missisippi State. Explore our site and then schedule a visit. We would love to show you around our campus and university.
---
Featured Student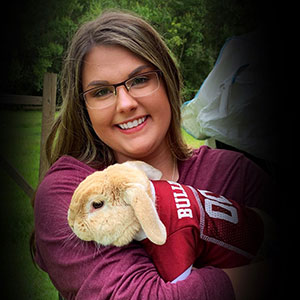 Madalyn Jennings
Madalyn Jennings came to MSU ready to study animal and dairy science, but after a poultry science class opened her mind up to the wonders of poultry, the Folsom, Louisiana native sought help from CALS to determine her future. CALS said, Why not both? Now, Jennings is double majoring in animal and dairy science and poultry science, with a passion for breeding and production on both fronts. Jennings hopes to one day own her own livestock company, but regardless, she says that she seeks to evolve the livestock world for more efficient and ethical breeding.
---
How to Become a Bulldog
Make sure you submit the $40 application fee, official transcript, your official test scores (ACT & SAT), and any college coursework you have completed.
Fill out the Scholarship resume and submit by December 1st for Competitive scholarships, August 1st for Leadership & Service Scholarships.
Fill out your housing application by April 1st.
Come to Academic Insight.
Complete the FASFA.
Register for Orientation.
Welcome to the family!