MSU master's student participates in prestigious Borlaug food security events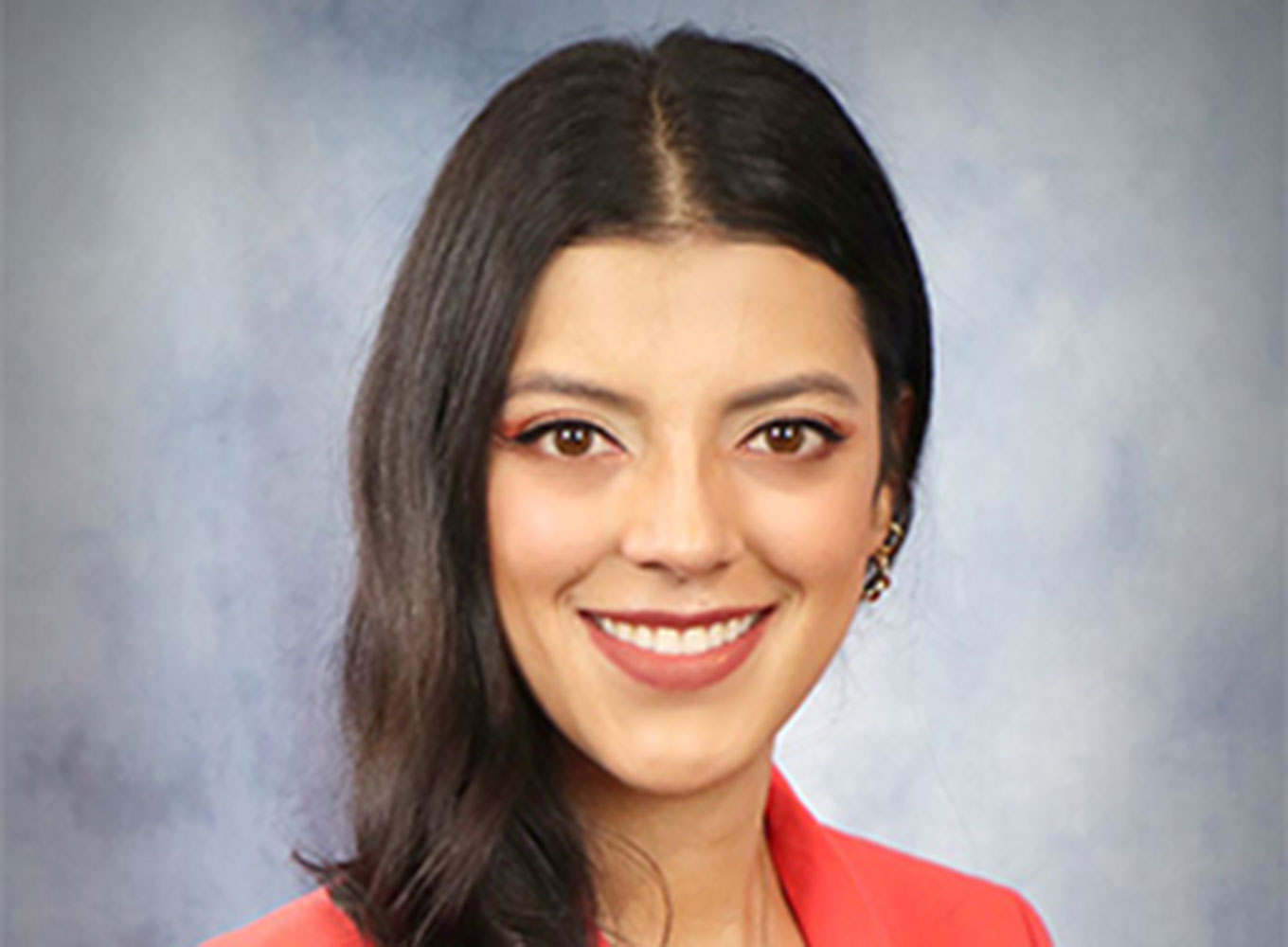 A Mississippi State University graduate student with a passion for tackling food insecurity travels this week to participate in the Norman E. Borlaug International Dialogue in Des Moines, Iowa.
Zonia Caro Carvajal, a master's student in MSU's Department of Food Science, Nutrition and Health Promotion, received the invitation because of her past work with the World Food Prize Foundation, a WFP nonprofit focused on sustainably increasing food quality, quantity and availability.
"My curiosity and eagerness to increase my expertise in food and agricultural sciences has really inspired my desire to get involved and help improve the lives of others," said Caro Carvajal.
Founded in 1986 by Borlaug-a Noble Peace Prize Laureate committed to a lifetime of fighting world hunger-the WFP is the foremost international award recognizing individual achievement in advancing human development by improving quality, quantity or availability of food across the globe.
Caro Carvajal completed the WFPF's George Washington Carver Internship this past summer, learning about global food insecurity issues, sustainability and international development as well as interacting with government officials and food security experts.
"I applied for the internship so I could interact with people from around the world who are working toward food security," said Caro Carvajal.
Originally from Duitama, Boyacá, Colombia, she earned her degree in veterinary sciences and animal husbandry in Colombia in 2015. In 2021, Caro Carvajal came to the U.S. as part of the USDA's Cochran Fellowship Program. She returned to Colombia, but soon enrolled at MSU to pursue her master's degree in food science, nutrition and health promotion, while also holding an assistantship alongside Assistant Professor Shecoya White.
"Zonia is a hard worker and has won several awards," said White. "I always encourage her and all my students to actively look and apply for scholarships."
During her trip Oct. 24-26, Caro Carvajal supports Borlaug and WFP program events, including the Laureate Award Ceremony and Laureate lectures. She also presents during the research poster competition.
"I could not be more excited about having this amazing experience with the World Food Prize Foundation," said Caro Carvajal. "Meeting experts who are working to achieve food security and hearing their insights is crucial to promote policies and make impactful decisions for development."
Caro Carvajal has earned over $25,000 in scholarships, fellowships and awards. These include being selected for the 2023 American Meat Science Association Student Training and Education Program; a 2022 FMI Foundation Food Safety Auditing Scholarship and Education Travel Grant; a 2022 MSU Professional Development Award; and the Graduate Scholarship and Food Laws and Regulations Division Student Travel Scholarship from Feeding Tomorrow, the Institute of Food Technologists Foundation.
This summer, she also participated in an internship program with General Mills at Blue Buffalo in Minneapolis, Minnesota, where she has accepted a job offer and plans to begin this coming spring.
Caro Carvajal is an active member of many campus organizations including Minorities in Agriculture, Natural Resources and Related Sciences, or MANRRS, the MSU Pipetting Team and the Food Science Club.
For more information on MSU's Department of Food Science, Nutrition and Health Promotion in the College of Agriculture and Life Sciences, visit www.fsnhp.msstate.edu.
MSU is taking care of what matters. Learn more at www.msstate.edu.