MSU's Ryals receives national, regional horticultural scholarships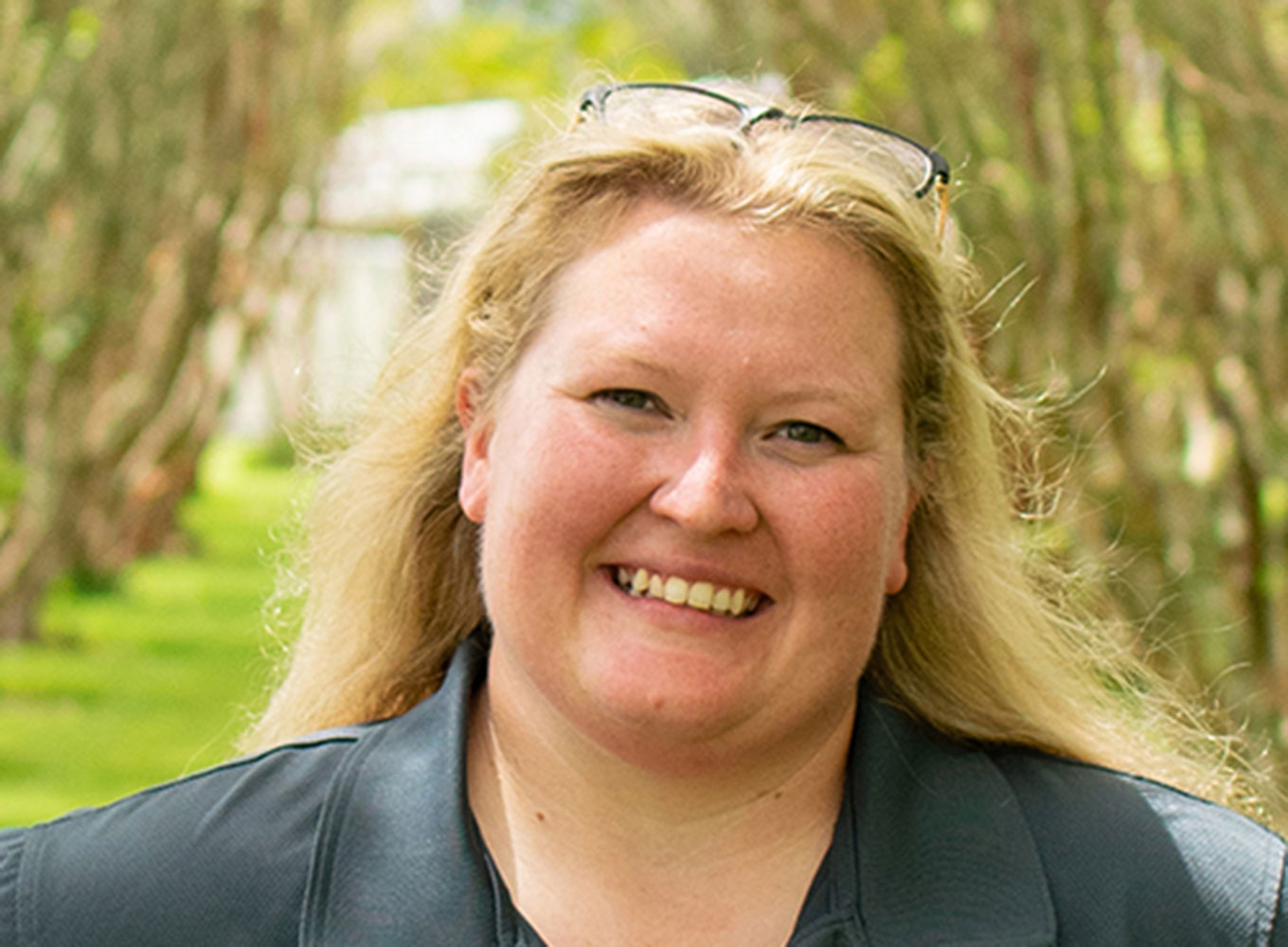 Jenny Ryals, a Mississippi State College of Agriculture and Life Sciences doctoral student studying horticulture, is the recipient of competitive academic scholarships from the American Floral Endowment and the Sidney B. Meadows Fund.
Ryals' AFE award through the Richard T. Meister Scholarship is one of 22 scholarships given through the organization's endowment fund this year. It supports graduate students in floriculture who intend to pursue a research, extension or teaching career in the land-grant university system.
The regional Sidney B. Meadows Fund awarded Ryals through the Lee C. Howell Scholarship that memorializes Howell, who co-owned and co-managed Rocky Creek Nursery in Lucedale with his brother, Jeff. She is one of 12 students from 10 Southeastern universities to receive the recognition.
Ryals grew up in the Mississippi Delta town of Indianola and developed a passion for agriculture early in life. She traveled with her father, who worked as an agrichemical salesman calling on farmers, calibrating equipment and offering consultations about weeds and insects.
"I loved agriculture and its community from an early age, and I also loved going to school," she said. "I knew even then I wanted a career that would combine those interests."
At MSU's South Mississippi Branch Experiment Station in Poplarville, Ryals works as a research associate, where she focuses on propagating plants and other projects of producers. In her doctoral work under advisor Patricia Knight, research professor and director of coastal horticulture research at the Coastal Research and Extension Center, she examines solutions to pest-related problems in horticulture. Additionally, Ryals' photography is featured on MSU's website and exhibited at Crosby Arboretum.
"My doctoral research project is working to solve a bacterial problem common to loropetalum-also known as Chinese fringe flower-so growers have access to healthy plants," Ryals said. "As an undergraduate, I majored in animal science and then studied entomology and agronomy before moving to horticulture as a doctoral student. It isn't a common path, but these experiences have given me a diverse understanding of agriculture that supports my work and research today."
"My family has always supported my decision to pursue a doctorate, and these awards help ease the financial burden on all of us," she continued. "It also makes me feel good that my work is being recognized at this level."
Knight praised Ryals' work ethic and commitment.
"I'm pleased to see Jenny's dedication to her research and that her hard work in the classroom is being rewarded. She's an asset to MSU with everything she does," Knight said.
AFE scholarships support the education of future floral industry leaders and innovators, who are selected annually by a panel of industry professionals. To learn more about the AFE, visit https://endowment.org.
The Sidney B. Meadows Scholarship Fund, created in 1989 by the Southern Nursery Association, has awarded approximately $626,000 in merit- and need-based scholarships since its establishment. For more information, visit www.sbmsef.org.
The South Mississippi Branch Experiment Station is located online at www.mafes.msstate.edu/branches/coastal.php?location=south. For more on the Mississippi Agricultural and Forestry Experiment Station, visit www.mafes.msstate.edu.
Mississippi State University is taking care of what matters. Learn more at www.msstate.edu.