Generations of Giving: A family tradition rooted in agriculture and a love for MSU
Author: Mary Kathryn Kight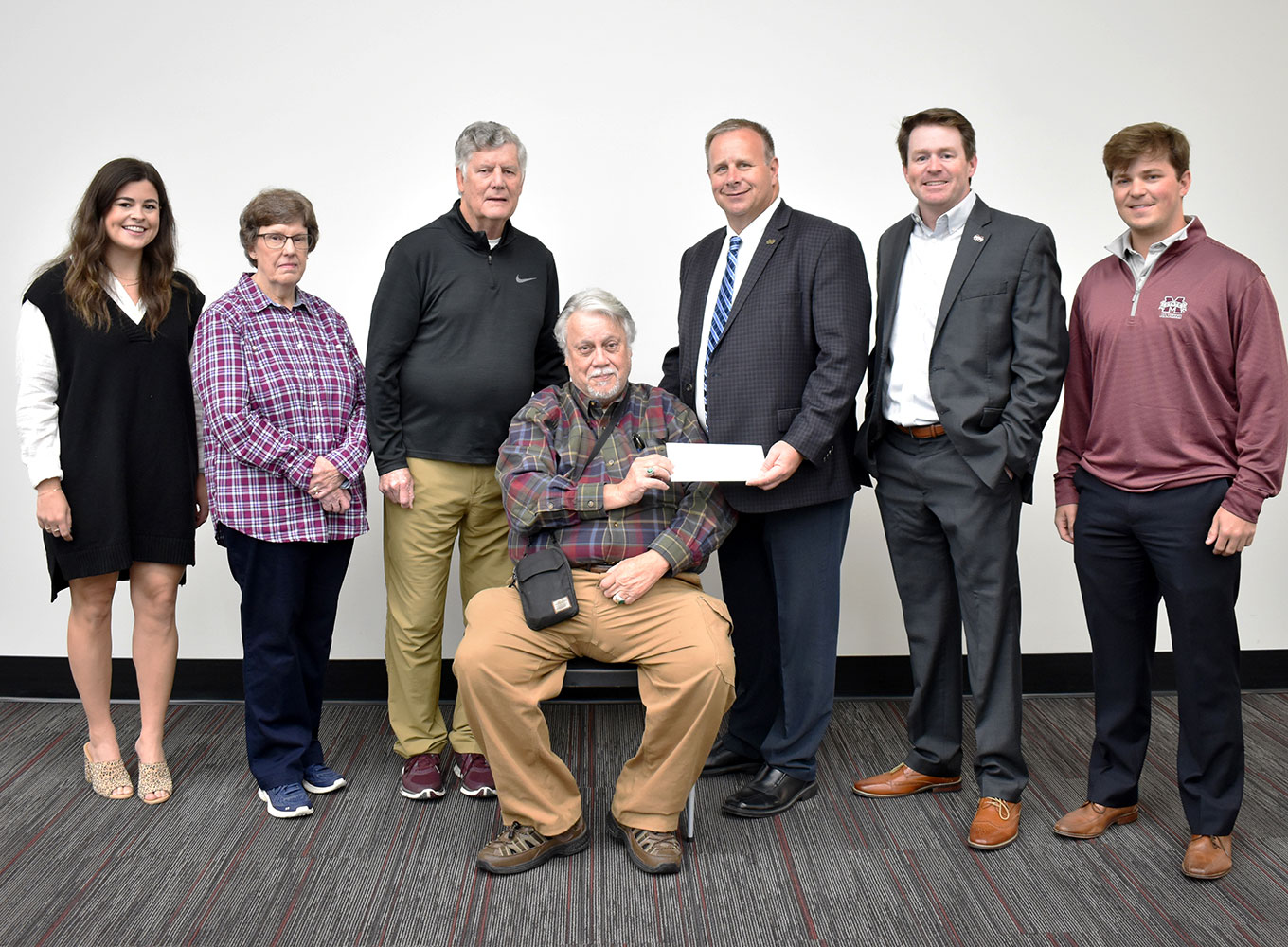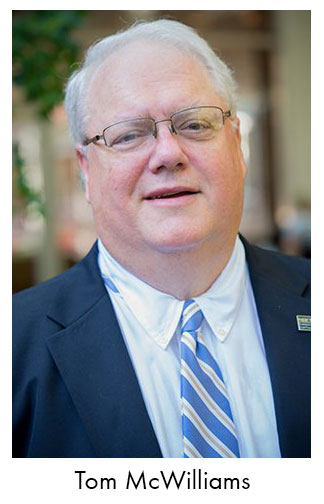 Giving to Mississippi State University is as much of a tradition for the McWilliams family as spending gamedays in the fall at Davis Wade Stadium where they once cheered on their family member and football hall-of-famer, Thomas "Shorty" McWilliams.
The tradition of giving began in 1990 by Major Leon McWilliams. He, his brother Shorty McWilliams, and other family members established an endowment to support faculty and student development in the College of Agriculture and Home Economics, now known as the College of Agriculture and Life Sciences.
"This endowment was unique in that so many members of the family participated," said Charlie Weatherly, the director of development for agriculture, forestry, and veterinary medicine in 1990.
"Daddy got his brothers and sisters to contribute and started the endowment in memory of their parents," said Clay McWilliams, the eldest of Major Leon McWilliams' children. "We've made small gifts to the endowment every year, and the earnings have helped grow the account."
More than three decades later, the initial gift of $10,000 has grown to an $84,000 endowment and contributed to scholarships and research scholars awards for undergraduate students in the College of Agriculture and Life Sciences.
"This is a way to help offset some of the costs for students and support the next generation of agriculture leaders in our state," said Clay McWilliams, adding that his father understood the cost associated with a college education. All four McWilliams children, Clay ('71), Gordon ('76), Cathy ('76), and Tom ('78), graduated from Mississippi State.
Agriculture roots run deep in the McWilliams family. Clay McWilliams' grandfather, Leon Clayton McWilliams, for whom the endowment was established, earned a degree in agriculture in 1915 when the university went by the name Mississippi A&M. After graduation, he became one of the state's first county Extension agents. Major Leon McWilliams, who started the endowment, graduated from Mississippi State College in 1949 with a degree in agriculture and worked for the MS Department of Agriculture and later for MS Chemical Corporation. Both were very active in the MSU Alumni Association, another family tradition passed down.
In 1989, Clay McWilliams was serving as the National Alumni Association President and spoke at the commencement ceremony at Scott Field that year, along with President George H. W. Bush.
"The individual accomplishments of the members in this family are noteworthy on their own, but together, the family is making an investment in future generations through their continued giving. The McWilliams Family Endowment is a great example of the power of an endowment," said Will Staggers, College of Agriculture and Life Sciences Director of Development.
Although Clay McWilliams and his late brother, Tom, had a successful career in finance, they chose to continue to give to the College of Agriculture and Life Sciences.
"Mississippi is a rural state dependent on agriculture, and it plays such a big role in our state's economy. We want to continue the McWilliams name, and hopefully, folks will remember the traditions started by our grandfather and father," said Clay McWilliams.
In March 2022, Tom McWilliams passed away. Friends and family celebrated his life through gifts made to the McWilliams Family Endowment with the MSU Foundation.
Tom's siblings Clay, Gordon, and Cathy Kerr visited MSU in October 2022 like they have countless times, but this trip was unique. They presented a gift to the College of Agriculture and Life Sciences from their brother's estate—Tom's final gift that will make a lasting impact.
"Our dad would be really proud to see that we've continued what he started," said Clay McWilliams. "People have asked me, 'Why are you so loyal to Mississippi State?' And I tell them—that's easy. I was born a Bulldog."