Waldorf Lecture at MSU features renowned wildlife photographer, alumnus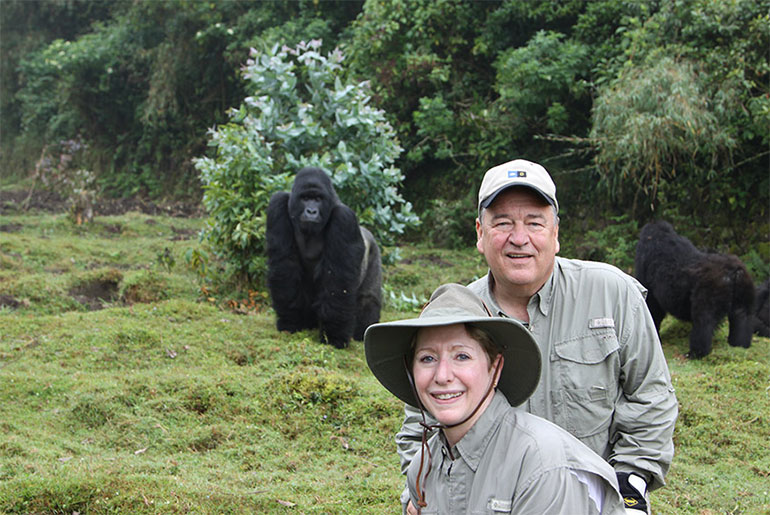 Mississippi State's Waldorf Lecture on the Environment this Wednesday [April 27] features renowned Wildlife Photographer and MSU Alumnus Steve Brandon.
Brandon will present "Photographing Nature on Seven Continents: Images from the Field," at 9 a.m. in Allen Hall, Room 13. The lecture is part of the interdisciplinary Environmental Science program that spans several MSU colleges including the College of Agriculture and Life Sciences.
Scott Willard, CALS dean and Mississippi Agricultural and Forestry Experiment Station director, said Brandon's passion for wildlife as a testament to his commitment to the environment.
"Steve uses his photography to encourage stewardship of the environment, for now and the future," Willard said. "His photography demonstrates the natural world around us, and he reminds us to conserve, protect and sustain our natural resources. We are fortunate to have him as an alumnus and featured speaker for the Waldorf Lecture on the Environment."
The Chattanooga resident, along with his wife, Patsy Fowlkes, has traveled to all seven continents capturing stunning wildlife and nature photographs. Destinations include Africa, Antarctica, the length of the Amazon River, Galapagos Islands, India, Easter Island, Australia, the Arctic, Patagonia, Central America and more.
Brandon graduated from MSU with dual bachelor's degrees in plant pathology and weed science and a master's degree in weed science. After an illustrious career spanning agribusiness, technology, science and engineering, he retired from TMP Worldwide, as senior vice president of international operations. Both Steve and Patsy are ardent supporters of the university, in both academics and athletics. They are recognized by the MSU Foundation at the J. Charles Lee Society Level and by the Bulldog Club at the Champions Level. Their gift to the renovation of Colvard Student Union led to the naming of Fowlkes Auditorium honoring Patsy's father and uncles who were MSU graduates. For their support of women's athletics, the couple was honored with the naming of "The Brandon Press Box" at Nusz Park, the MSU softball facility. They also recently established the Steve and Patsy Fowlkes Brandon Presidential Endowed Scholarship.
The Waldorf Lecture on the Environment is made possible by Elizabeth Waldorf and the late David Waldorf, who both shared a passion for environmental conservation. David, a physicist and native of Montana, and Elizabeth, a zoologist and Mississippi native, received doctoral degrees from Ohio State University. After postdoctoral research at the University of Nottingham in England, they conducted research and taught at LSU, Lasell College, Northeastern University and Mississippi Gulf Coast Community College. The Waldorfs retired from MGCCC in 2002 and 2003, respectively. Continuing to uphold their passion, they chose to invest in environmental science scholarships at MSU to help students attain educational backgrounds to help them in fighting the critical environmental issues of today.
In addition to CALS, the College of Arts and Sciences, Bagley College of Engineering, College of Forest Resources, College of Veterinary Medicine and the MSU Office of Sustainability are part of the interdisciplinary Environmental Science program at MSU. For more, visit www.ens.msstate.edu.