Family honors relatives' farming legacy with gift for agricultural students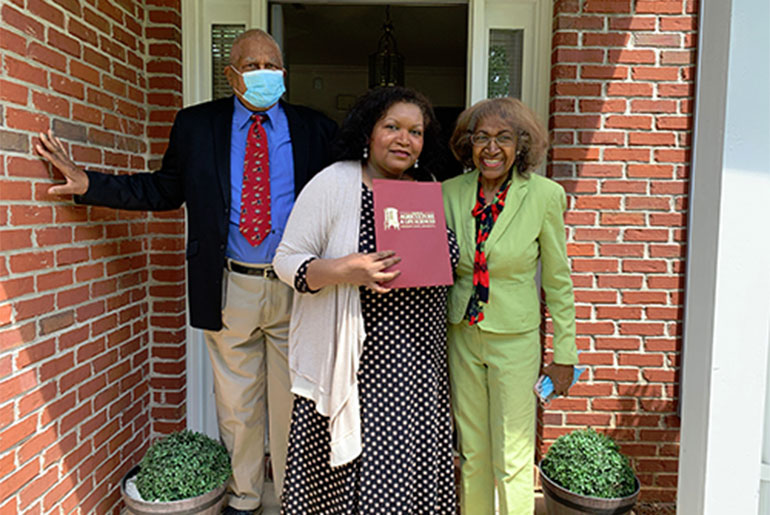 A gift from the family of longtime Bayland farmers Thornton Miller and Magnolia Pinkston Miller will benefit Black students in the Mississippi State University College of Agriculture and Life Sciences. The $25,000 commitment remembers the legacy of the late couple through the establishment of an endowed scholarship bearing their name.
The Thornton and Magnolia Pinkston Miller Endowed Scholarship will be awarded to full-time CALS students who have demonstrated academic achievement and financial need. Preference will be given to Black or African American students who are residents of Yazoo or Humphreys counties and majoring in agriculture or a related field. If no candidates meet the preferred criteria, the scholarship can be awarded to any eligible student.
"Our family has had various connections to Mississippi State throughout the years and its agricultural program is one of the best in the nation. We wanted Thornton and Magnolia's legacy associated with that," said the couple's niece, Ann Pinkston Smith of Kennesaw, Georgia. "This scholarship will continue their legacy of being good stewards of the land and feeding the bodies and souls of humanity."
In addition to farming, the Millers also ran a local grocery store and contributed to their Yazoo County community in many ways. They were philanthropists and entrepreneurs, known for helping their neighbors and fostering a spirit of hard work and humanitarianism. The couple also shared their love of learning and faith with others and worked to ensure their family members would have the opportunity to advance their own education.
Smith, who grew up on the family farm, directly benefitted from the Millers' generosity and passion for education. She and her daughter Donna Michelle Smith, grandniece to Thornton and Magnolia, hope this scholarship award will help other future farmers in the same spirit.
"I think my great aunt and uncle would be humbled and delighted to know we made this gift in their memory," said Donna Michelle Smith, also of Kennesaw, Georgia. "Education is important in our family as it means upward mobility and will open up possibilities. We're paying it back for the future of Black farmers and landowners."
For more information on creating endowed scholarships in the College of Agriculture and Life Sciences, contact Will Staggers, director of development for the college and the MSU Extension Service, at 662-325-2837 or wstaggers@foundation.mstate.edu.