Phi Kappa Phi honors MSU's Willard with Love of Learning award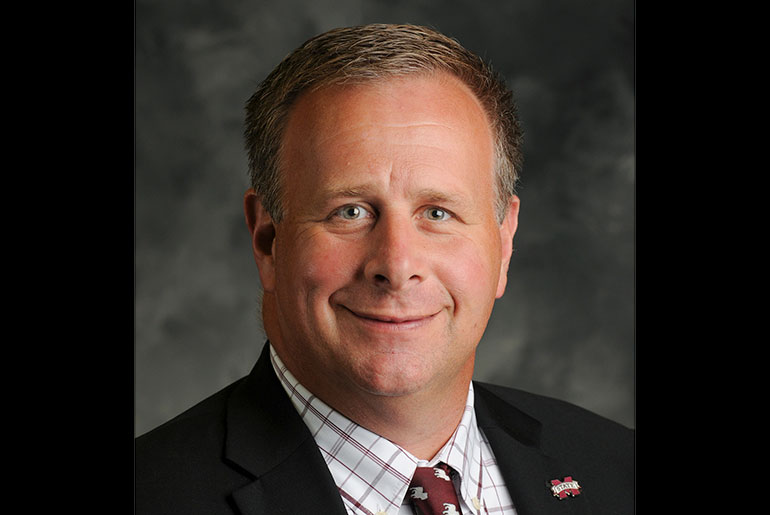 The interim dean of Mississippi State's College of Agriculture and Life Sciences is being recognized by the one of the nation's most prestigious academic honor societies.
Scott Willard, who has dedicated more than two decades to educational advancement at Mississippi's leading research university, is a recipient of the Love of Learning award from Phi Kappa Phi. Willard has been a PKP member for the last four years. The organization is the nation's oldest and most selective collegiate honor society for all academic disciplines.
Each year, PKP honors 200 collegiate faculty members across the U.S. and in the Philippines with this award for their academic contributions and achievements.
"Being awarded a Phi Kappa Phi Love of Learning Award lets me stretch the boundaries of my scholarship to areas I might not have pursued otherwise," Willard said. "Creating well-rounded educators is really at the heart of Phi Kappa Phi's mission, and by supporting a community of scholars this organization offers new opportunities to achieve this goal. I, myself, hope to wrap up some research next year and finish a book I have been working on, and that would likely not have been possible without the support and opportunities that the Love of Learning award gives me."
Prior to serving as interim dean, Willard was associate dean for seven years, championing diversity and food security initiatives. Earlier, he served as head of MSU's Department of Biochemistry, Molecular Biology, Entomology and Plant Pathology from 2007-2013. He also previously served as a faculty member in the Department of Animal and Dairy Sciences.
Willard became instrumental in coordinating the World Food Prize Mississippi Youth Institute, which began at MSU in 2017. The experience provides a chance for Mississippi high school students to engage with local and global leaders addressing critical global challenges, while earning recognition as Borlaug scholars, gaining eligibility for scholarships, internships and more. Having been recognized by MSU for his commitment to diversity, Willard also has been the committee chair for the CALS and Mississippi Agricultural and Forestry Experiment Station's Diversity Council since 2014 and faculty advisor for the university's chapter of Minorities in Agriculture, Natural Resources and Related Sciences, or MANRRS. He also was named a 2016-2017 SEC Academic Leadership Development Program Fellow, a program recognizing faculty and administrators showing initiative in academic leadership.
With his own research interests rooted in reproductive physiology and biophotonic and thermal imaging, Willard has authored or co-authored more than 100 scientific publications and is co-author of a textbook in his discipline.
For more on the College of Agriculture and Life Sciences, visit www.cals.msstate.edu.