MSU aims to increase agricultural literacy in K-12 students through 'Farm to Classroom' initiative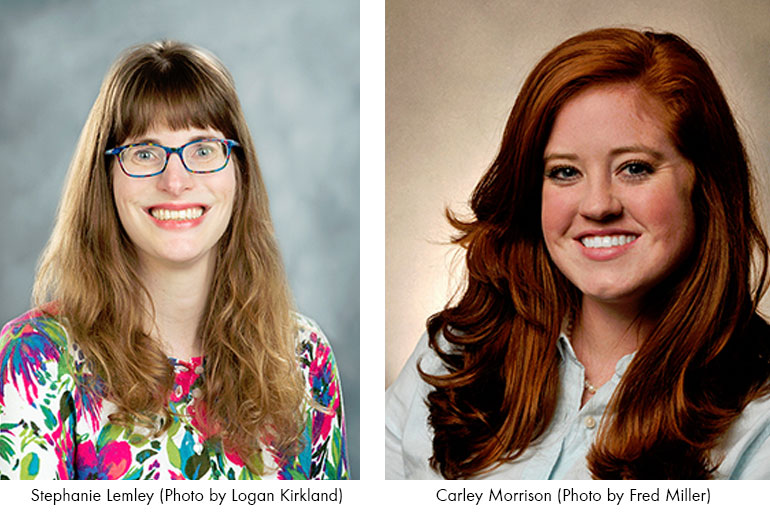 A cross-college collaboration at Mississippi State University aims to foster agricultural literacy in local K-12 classrooms.
The "Farm to Classroom" initiative is a professional development program designed to train teachers and student-teachers in the Starkville area to integrate agriculture into their lesson plans.
Stephanie Lemley, project co-investigator and associate professor in the Department of Curriculum, Instruction and Special Education in MSU's College of Education, shared why fostering agricultural literacy in rising students is increasingly important.
"In Mississippi, nearly 30 percent of the population is employed by agriculture in some way. It is the biggest economic industry in the state, both in terms of employment and from a consumptive standpoint, so it's important that we understand the industry," Lemley said. "The earlier children can begin to learn about where their food and clothing come from, the more likely we are to avoid misconceptions."
Carley Morrison, an assistant professor in the School of Human Sciences in MSU's College of Agriculture and Life Sciences, is spearheading the project.
"Agricultural literacy, though an ever-evolving concept, is the ability to understand, synthesize and communicate ideas about the origin and production of food and clothing," she said. "'Farm to Classroom' is a broad-reaching plan that includes a yearly workshop demonstrating the integration of agricultural literacy and curriculum, a network of support among educators and an online resource collection to supplement lessons."
Morrison said though there are different ideas for what this academic integration may look like, the project's focus is to give educators a way to demonstrate how agriculture is central to daily life.
"One thing we're particularly excited about is helping to shape the teaching style of educators going into the field," Morrison said. "It's a great opportunity for pre-service teachers to interact with and learn from veteran teachers."
In addition to introducing the program locally, the planned expansion of the initiative into more urban areas will help reach educators and students who may not be as familiar with the resources needed to feed and clothe a growing population.
"It's those students who have not been exposed to agriculture who would really benefit from this," Morrison said. "Many living in rural areas have seen crops in the fields or have families who work in farming, but the 'Farm to Classroom' teaching initiative offers solid agriculturally based lessons for everyone to understand the role agriculture plays in their day-to-day lives."
"Farm to Classroom" is funded by the Agriculture and Food Research Initiative - Education and Workforce Development program, [2020-68018-31044/1021637] in the U.S. Department of Agriculture, National Institute of Food and Agriculture. Julie White, extension associate II in the School of Human Sciences, also is contributing to the project.
Educators and pre-service teachers who are interested in participating should contact Carley Morrison at (662) 325-0749 or cpc215@msstate.edu.
For more about the School of Human Sciences in the College of Agriculture and Life Sciences, visit www.humansci.msstate.edu. The Department of Curriculum, Instruction and Special Education in the College of Education can be found at www.cise.msstate.edu.