Shining stars: Meet MSU's newest Astronaut Scholarship winners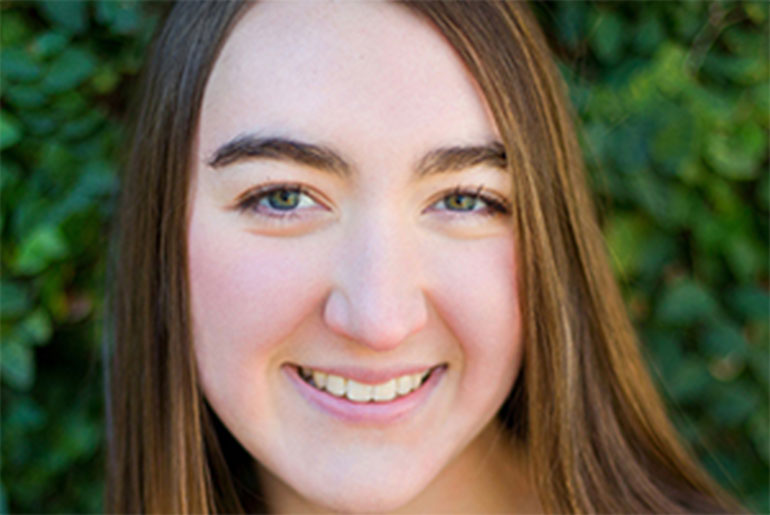 Two students in Mississippi State's Judy and Bobby Shackouls Honors College are receiving an out-of-this-world opportunity from the Astronaut Scholarship Foundation.
Zoe M. Fowler, a senior electrical engineering major from Columbus, and Hannah L. Scheaffer, a junior biochemistry major from Ruston, Louisiana, are receiving two of 56 scholarships being presented to the ASF's 2020 Astronaut Scholars Class, which includes students from 41 universities across the nation. Both were nominated by MSU faculty members and will be formally recognized in August at the ASF's annual Innovators Gala in Washington, D.C.
Recipients earn a merit-based scholarship of up to $10,000 and may participate in the ASF's Innovative Leadership Mentor Program, which provides access to a lifelong network of astronauts, Astronaut Scholar alumni, and leaders in academia, technical research and corporate leadership. In addition to being in their junior or senior years of college study in science, technology, engineering or mathematics, scholarship recipients must express intent to pursue research or advance their field upon completion of their degree. Among other application materials, they are required to submit a curriculum vitae, two letters of recommendation and a personal statement.
"I had never written a personal statement before, so it was fun to do that for this application because I learned more about myself and what I enjoy about particular aspects of research," Scheaffer said. "It also was good practice for graduate school since a personal statement is typically required when you apply."
Scheaffer, also recognized this year as the university's 18th Barry Goldwater Scholarship honoree, said she too looks forward to pursuing graduate studies, particularly in cancer research. She is the recipient of MSU's 2020 CVM Undergraduate Research Award and has worked for two years with Dr. Matthew Ross in the College of Veterinary Medicine, studying inflammation, prostaglandins, and the polarization of macrophages by inflammatory stimuli. Among last year's inaugural MSU Phi Beta Kappa inductees, Scheaffer has won awards for her research presentations at the past two meetings of the South Central Conference of the Society of Toxicology.
In addition to her research and academic accomplishments, Scheaffer is a member of the Famous Maroon Band and Mississippi State Wind Ensemble and an intern at the Wesley Foundation.
To read more about the scholarship, visit the Mississippi State website.
Biochemistry, Molecular Biology, Entomology and Plant Pathology