MSU's Hopper announces summer retirement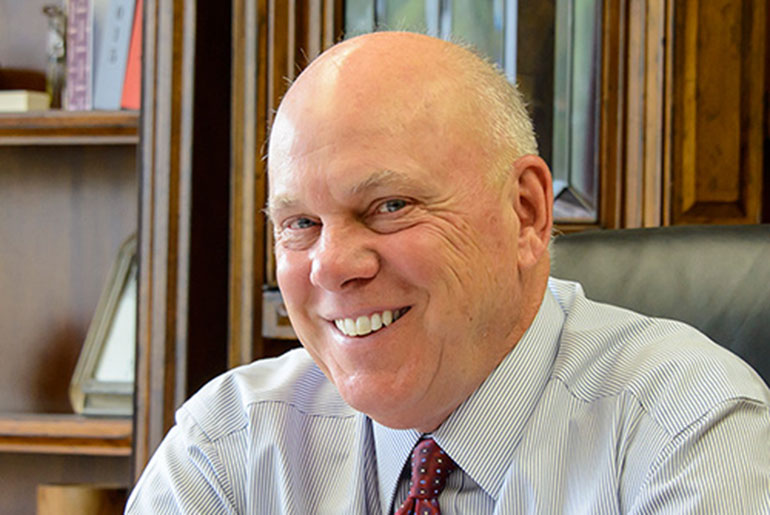 Mississippi State's George M. Hopper, dean of the College of Agriculture and Life Sciences and the College of Forest Resources, is announcing his plans to retire this summer, effective June 30.
Also leading MSU's Forest and Wildlife Research Center and the Mississippi Agricultural and Forestry Experiment Station, Hopper has been a senior administrator within MSU's Division of Agriculture, Forestry and Veterinary Medicine since joining the university in 2005.
"Dean Hopper has served Mississippi State University ably and well during his tenure here," said MSU President Mark E. Keenum. "Early in my presidency, during a time of austerity and budget cuts in all state institutions, George was Dean of the College of Forest Resources and agreed to take on the additional role of Dean of the College of Agriculture and Life Sciences. I will be forever indebted to him for serving his alma mater in that manner."
Interim Vice President of the Division of Agriculture, Forestry, and Veterinary Medicine Reuben Moore praised Hopper's leadership.
"Dr. Hopper has done an excellent job in managing the two colleges and two research units," Moore said. "During his tenure, we have seen significant enrollment growth, increases in extramural grants and contracts, and improved facilities. His leadership will be missed."
Hopper previously spent 11 years as head of the forestry, wildlife and fisheries department at the University of Tennessee at Knoxville. A native of Vicksburg, Hopper earned bachelor's and master's degrees from MSU and a doctorate from Virginia Polytechnic Institute and State University.