MSU doctoral candidate leads ag organization focused on diversity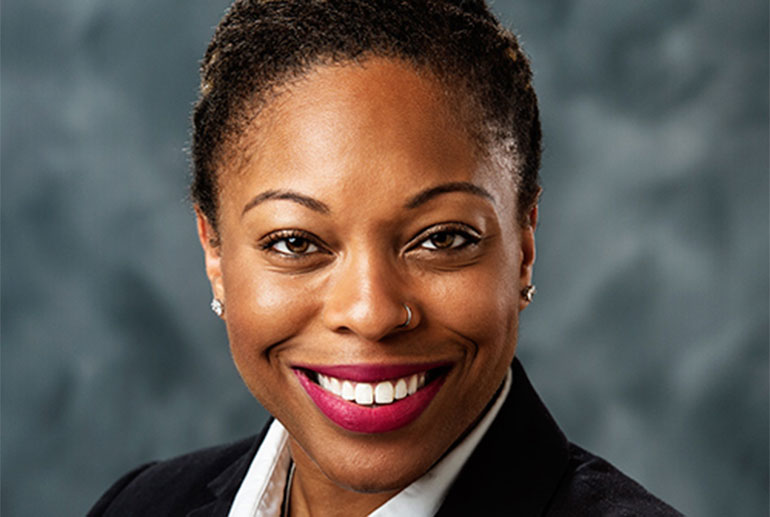 A doctoral candidate in Mississippi State's College of Agriculture and Life Sciences is serving as a national officer of an agricultural and natural resources organization focused on diversity.
Shandrea Stallworth, a weed science doctoral candidate in MSU's Department of Plant and Soil Sciences, has been elected to serve as the national graduate student president of Minorities in Agriculture, Natural Resources and Related Sciences, or MANRRS.
For Stallworth, who joined MANRRS in 2013 while pursuing her master's at Auburn University, the position is a dream six years in the making.
"Being national graduate student president has been an aspiration since I became involved with MANRRS. It's an opportunity to mentor students and take on a leadership role as a student advocate. It's an honor to achieve this during my last year of graduate school," said Stallworth, who plans to complete her degree in May 2020.
In her role with MANRRS, Stallworth serves as a liaison between regional graduate officers, professional officers and the national office.
"I am excited to be a voice for graduate students and in a position to improve our visibility within the organization while also helping the organization move forward and grow," she said.
Stallworth has served MANRRS as vice president of the Auburn University chapter, and as vice president for Region III, which includes Mississippi, Alabama, Arkansas, Kentucky and Tennessee. She came to Mississippi State, in part, she said to help grow MSU's chapter of the organization.
Associate Dean Scott Willard, who helped recruit Stallworth, said she has helped shape the MSU chapter into what it is today.
"Shandrea's passion for MANRRS along with her work ethic and leadership skills have helped grow our university's chapter significantly. It's an honor to watch her on the national stage now as she serves as a leader and innovator for an organization that represents more than 2,000 students and professionals focused on feeding the world and protecting our natural resources," Willard said.
For more information on the MSU chapter of MANRRS, visit www.manrrs.org.msstate.edu. For more on the national organization, visit www.manrrs.org.