Food security advocate to deliver Lindley Lecture at MSU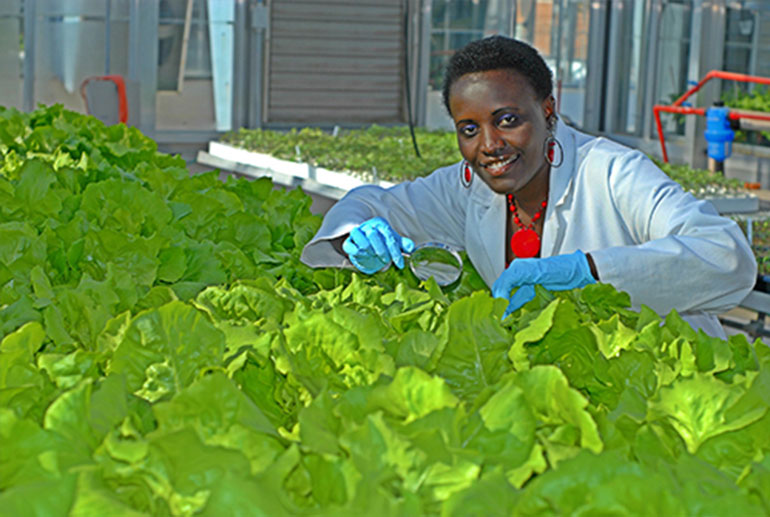 Renowned scientist Esther Ngumbi is the featured speaker Friday [March 22] for the College of Agriculture and Life Sciences' Charles E. Lindley Lecture at Mississippi State.
Ngumbi, a distinguished post-doctoral researcher at the University of Illinois at Urbana-Champaign, will present "In Pursuit of Zero Hunger: Progress, Setbacks and Opportunities" at 11 a.m. in McCool Hall's Taylor Auditorium. Her presentation is free and open to the public.
Ngumbi was born in a rural farming community along the Kenyan Coast. She received bachelor's and master's degrees from Kenyatta University, as well as a doctoral degree in entomology from Auburn University.
A Food Security Fellow with the Aspen Institute New Voices, Ngumbi has received three U.S. patents for her research on using microbial inoculants to promote growth and enhance tolerance to drought stress in numerous crops.
Among her many accolades, Ngumbi is a National Academy of Inventors inductee, a 2017 U.S. Department of State Women of Courage awardee, and recipient of the 2018 Society of Experimental Biology President's Medal. She also was included on One World Action's "100 Women: The Unseen Powerful Women Who Change the World" list.
MSU's Lindley Lecture Series was established in 1989 as a memorial to the university alumnus who was longtime dean of MSU's College of Agriculture and Life Sciences.
For more information on the College of Agriculture and Life Sciences, visit www.cals.msstate.edu.