MSU's Coble named president-elect of international agricultural economics board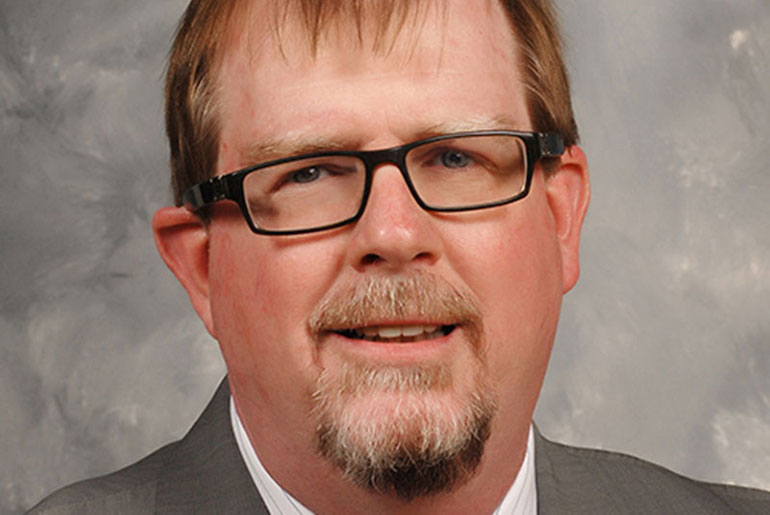 A Mississippi State university professor and expert in agricultural economics is set to lead an international organization in his field.
Keith Coble, head of MSU's Department of Agricultural Economics, was recently named incoming president-elect for the Agricultural and Applied Economics Associations (AAEA) executive board. The AAEA, founded in 1910, serves members working in agricultural and broadly-related fields of applied economics. Its 2,500 members across more than 60 countries address topics including the economics of agriculture, international and rural development, resources and the environment, food and consumer issues, and agribusiness.
"Dr. Coble is a proven leader in agriculture, with extensive knowledge of the farm bill and crop risk assessment," said George Hopper, dean of the College of Agriculture and Life Sciences. "The Agriculture and Applied Economics Association has done well by electing him as their president-elect. I am confident his leadership will contribute greatly to the leading professional association for agricultural and applied economists."
Coble, a William L. Giles Distinguished Professor who has been with the university more than 20 years, holds a teaching appointment in the College of Agriculture and Life Sciences, a research appointment in the Mississippi Agricultural and Forestry Experiment Station and an outreach appointment in the MSU Extension Service. He also served as chief economist for former U.S. Sen. Thad Cochran and the minority leadership on the Senate Agriculture, Nutrition and Forestry Committee during the 2014 farm bill legislation.
Coble has been an active member of the AAEA since he was a graduate student in the early 1990s. Since then, he has served in various sections of the association, most recently on the government relations committee. He was also on the AAEA Board of Directors from 2012 to 2015 and is excited to return to a leadership role.
"First, this opportunity allows me to work with talented people from all over the world as we plan for the future of the association. Second, I am happy to say it reflects on the reputation of our department here at Mississippi State," Coble said.
Coble noted that Dan Petrolia, associate professor in the department, currently serves as co-editor of Applied Economic Perspectives and Policy, one of the organization's journals, and that several other MSU faculty are in section leadership.
"For the department to be represented by an editor and one of the officers at the same time is pretty special, and I think it's indicative of the people we have here," Coble said.
Coble earned his bachelor's and master's degrees in agricultural education from the University of Missouri. He earned his doctoral degree in agricultural economics from Texas A&M University.
For more on the Agricultural and Applied Economics Association, visit www.aaea.org.
The Department of Agricultural Economics offers majors in agribusiness and environmental economics and management. Graduate students can earn master's degrees in agricultural economics or agribusiness management. For more information on the Department of Agricultural Economics in the College of Agriculture and Life Sciences, visit www.agecon.msstate.edu.