Making a statement: MSU senior named New Orleans Fashion Week Top Designer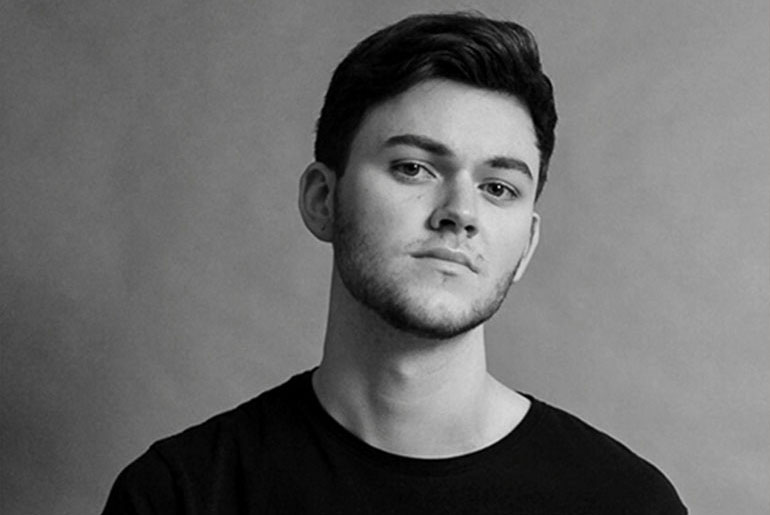 A fashion design and merchandising major in Mississippi State University's School of Human Sciences recently took home the top prize in New Orleans Fashion Week's 2018 Top Design Competition.
Jacob F. Burkett, a senior from Columbia concentrating in design and product development, was named the overall winner at the annual runway competition that challenges emerging fashion designers to showcase unique garments in a city renowned and celebrated for its style.
"New Orleans Fashion Week Top Design Competition is an opportunity for young designers to take their craft to the next level and truly showcase their talent," said Tracee Dundas, NOFW founder. "So many talented designers competed this year and showcased different looks. Jacob Burkett really embraced this concept and showed our judges cutting-edge designs. I am so proud of this competition and the priceless opportunities it offers young designers like Jacob."
Through a partnership between NOFW and New Orleans Entrepreneur Week, this year's competition provided Burkett and nine other designers with a business-focused platform to prepare for the transition from runway to retail.
Judges for the prestigious event included Law Roach, image architect and "America's Next Top Model" judge; Lisa McRoberts, fashion designer and former Louisiana State University design professor; Courtney Hammond, former academic fashion director at the Art Institute of Atlanta; and Jessica Osborn, fashion designer and owner of Privy Label.
Burkett's aesthetic is inspired by Korean street style and music. He said NOFW was an exciting opportunity because he was able to test his technical skills while designing an entire collection for the first time.
"Competing against such amazing designers and being named the winner of Top Design Competition is an incredible honor," Burkett said. "I am moving forward after New Orleans Fashion Week with a newfound confidence and a rekindled passion for my art."
Charles Freeman, assistant professor of fashion design and merchandising, said Burkett is the third MSU student to win the NOFW Top Design Competition.
"Jacob is a very talented young man with a lot of passion, drive and a strong work ethic. Through the coursework and curriculum demands of our program, we have been able to help him refine that talent and successfully compete against established design houses and companies," Freeman said. "Having a design mentor like Dr. Catherine Black throughout this process also has helped Jacob in continuing the tradition of excellence our program has been able to showcase at New Orleans Fashion Week."
Black, professor and internship coordinator for the fashion design and merchandising program, said Burkett exhibited "extraordinary effort" in creating 10 garments outside of class to serve as his collection for the competition.
"We're all very, very proud of Jacob. To do that much quality work says so much about his integrity, what he can do and where he wants to go in the future," Black said. "You have to have skill and drive to change dreams into opportunities, and Jacob's a great example of that."
As the Top Design Competition winner, Burkett is receiving a prize package that includes a Project Runway sewing machine courtesy of AllBrands.com; retail placement with a trunk show at Hemline Boutique in Metairie, Louisiana; photo shoot with fashion photographer Gustavo Escanelle with makeup service provided by Midori Tajiri-Byrd; features in "New Orleans Living Magazine" and "Moi Digital Magazine"; design, development and production consultation with Jessica Osborn of Privy Label; and an exclusive invitation to return to NOFW 2019 as a featured designer with a three-day pop-up boutique in Luxe Marketplace.
Mississippi State is ranked among the nation's Top 50 fashion design and merchandising programs according to Fashion-Schools.org, with the university's fashion design program placing 34th overall and fifth in the South. Learn more at www.humansci.msstate.edu/students/atm.php.