Our People: Gabrielle Martinez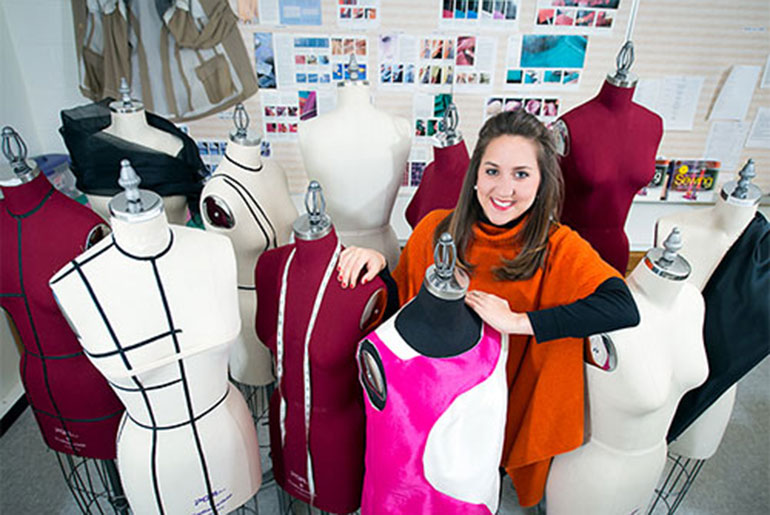 Senior Gabrielle Martinez came to Mississippi State to study both the creative and business sides of fashion.
The native of Franklin, Tennessee, knew MSU's fashion design and merchandising program offers students a well-rounded education and ensures they are prepared for many aspects of the industry.
The College of Agriculture and Life Sciences requires students in its School of Human Sciences program to complete two internships, and Martinez interned at Camilyn Beth in Sarasota, Florida, and Vineyard Vines headquarters in Stamford, Connecticut, near New York City. Camilyn Beth is a contemporary women's wear company, and Vineyard Vines is a clothing and accessory retailer for men, women and children.
"Camilyn Beth gave me the experience of working with the designer one-on-one," Martinez said. "And because it is a smaller company, I was able to have my hand in many departments."
She said Vineyard Vines gave her the practice she needed in a large corporate setting, where she was able to see how a large company works and be involved in the entire product design cycle.
Martinez said Assistant Professor Charles Freeman tells students their internship is the most important "class" they will take due to the crucial real-world experience.
She said MSU also has provided her many opportunities on campus. She has been involved in Fashion Board since her freshman year and served as secretary during her junior year. She currently is president of the National Retail Federation Student Association, which promotes professional development among students interested in the retail industry. She explained that the fashion design and merchandising program and student organizations such as these have enhanced her professional development skills and encouraged personal growth.
"With my degree, I plan on pursuing a career in fashion as a contemporary womenswear designer. I plan on moving to New York and gaining industry experience as an assistant designer with an established design firm," she said.
"My internships have helped me realize how many different types of jobs are in the fashion industry," Martinez explained. "There is much more than what meets the eye."