DAR recognizes career of retired MSU professor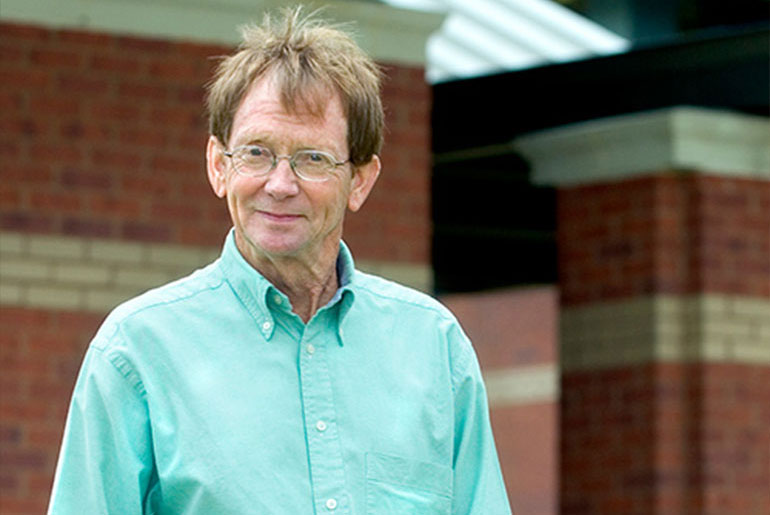 The National Society of the Daughters of the American Revolution is honoring a retired Mississippi State faculty member whose long tenure featured many landscape design accomplishments.
Pete Melby of Starkville recently received a DAR Conservation Committee certificate citing "outstanding achievement for environmental awareness." A faculty member in the university's College of Agriculture and Life Sciences, Melby concluded a 35-year landscape architecture career in 2013.
Founded in 1890 and based in Washington, D.C., DAR is a non-profit service organization for women whose 185,000 members work to promote historic preservation, education and patriotism. The Conservation Committee specifically seeks to preserve "natural resources of our country, its soils, minerals, forests, waters and wildlife."
Melby's nomination by the Starkville chapter was due, in part, to many public service programs he led over the decades for both the DAR and local garden clubs. "An impressive experience" was how he described the recent Jackson ceremony at which national organization president Ann Turner Dillon presented his honor.
A Louisiana State University alumnus, he gained widespread recognition in 2002 following publication of "Regenerative Design Techniques: Practical Applications in Landscape Design."
A release by John Wiley & Sons Publishing, the book is a collaboration with faculty colleague Tom Cathcart, an agricultural and biological engineering professor who was also in the College of Agriculture and Life Sciences. Within its 416 pages is practical and applied information on sustainable and regenerative designs, as well how to analyze and implement the principles.
In the same year of the book's release, the center received a Guardian of the Gulf Award from the U.S. Environmental Protection Agency's Gulf of Mexico Program. The accolade cited an experimental project with the Biloxi Chamber of Commerce that involved a barren, five-acre beachside plot.
Together, university and chamber teams inexpensively transformed the area into an attractive natural space. Over time, sea oats planted at the water's edge helped reduce the costly, continuing expense of removing wind-blown sand from busy U.S. Highway 90—and again became home to hordes of butterflies and birds.
On the MSU campus, Melby said he is most honored to have helped guide a landscape architecture-biological engineering faculty group that planned the landscape architecture department's new home at the intersection of Stone and Bully boulevards.
"We worked with the State Building Commission and the selected architectural firm to integrate energy saving features in the new facility," Melby said. "Because of our planning, the cluster of three buildings uses 66 percent less energy than the average of the other academic buildings on campus."
Looking back on his career and the recent DAR appreciation that again put it in the spotlight, Melby said he is proudest that "conservation work with which I have been involved with others has provided models for sustainable living.
"Others can benefit from what we discovered and created, and they can improve working with nature and the environment," he added.
For more about the DAR, visit www.dar.org.
The landscape architecture department website is www.lalc.msstate.edu.