MSU fashion design, merchandising student named semi-finalist for National Retail Federation Foundation scholarship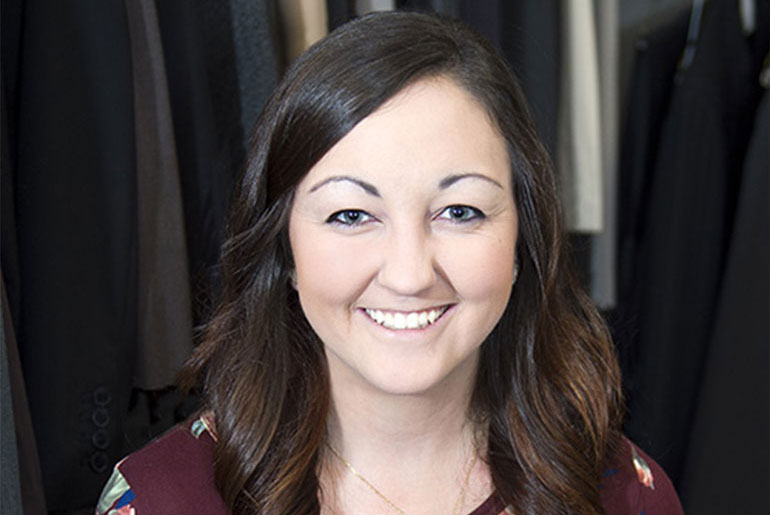 A senior fashion design and merchandising major at Mississippi State University is among a select group of 25 students from around the country who represent the next generation of retail leaders.
Sadie Lee Pierce of Hockley, Texas, recently was recognized as one of 25 semi-finalists for the Washington, D.C.-based National Retail Federation Foundation's Next Generation Scholarship program, which provides financial support to college students pursuing careers or majors relevant to retail.
"We adjusted the application process this year to attract a wider pool of qualified students and ended up with a truly talented group from schools across the country," NRF Foundation Executive Director Ellen Davis said. "All of our semi-finalists exhibit remarkable leadership skills and will no doubt make their marks on the retail industry."
As a semi-finalist, Pierce is receiving a travel stipend to attend the NRF Foundation Gala during "NRF 2018: Retail's Big Show" in New York City.
For the competition, Pierce and 98 other applicants from 42 schools submitted an essay, personal brand video, two letters of recommendation, résumé and school transcript. A panel of retail executives judged those materials to select 25 semi-finalists.
At MSU, fashion design and merchandising is one of four academic majors offered by the School of Human Sciences, part of the College of Agriculture and Life Sciences.
School of Human Sciences Professor and Director Michael E. Newman described Pierce as "a great role model for other students, as she has taken advantage of being in our program to develop her skills and professionalism."
"The NRF Next Generation Scholarship semi-finalist process has been a growth experience that will serve Sadie well," Newman said. "She is so ready to be a leader in the fashion industry, and we are very proud of her."
For more on the College of Agriculture and Life Sciences, visit www.cals.msstate.edu. For the School of Human Sciences, www.humansci.msstate.edu.