University Florist at Mississippi State invites public to holiday open house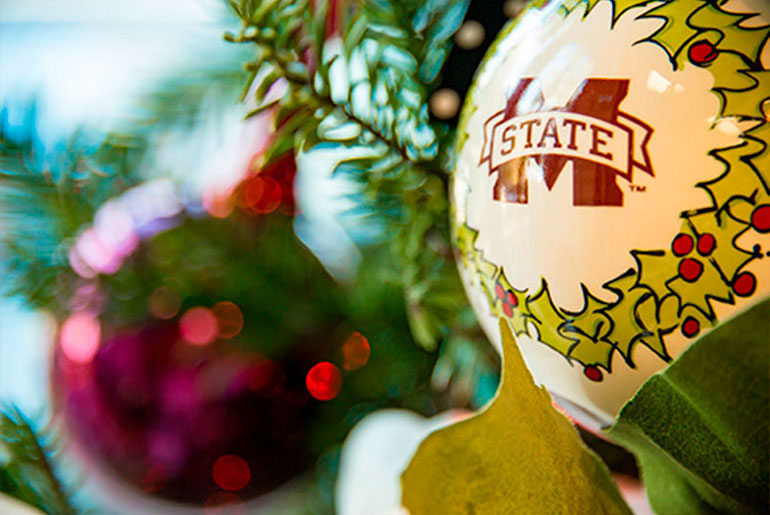 The public is invited to sample the spirit of the season at the upcoming University Florist open house at Mississippi State.
The event, which includes refreshments and door prizes, takes place Friday [Nov. 10] from 9 a.m. until 4 p.m. in the flower shop located at 100 Lee Blvd. in the center of campus.
The open house will feature popular made-in-Mississippi gift selections including new McCarty pottery collections. A complete array of Mississippi State University ornaments and holiday arrangements also will be on display and available to order or purchase.
The University Florist at Mississippi State is a retail shop operated by the Department of Plant and Soil Sciences in the College of Agriculture and Life Sciences. Students employed in the shop are horticulture majors enrolled in the floral management concentration.
Mississippi State is one of a few universities in the nation to offer retail training for students pursuing a degree in floral management.
For more, visit florist.msstate.edu.