Five MSU students receive Mississippi Rural Physicians Scholarship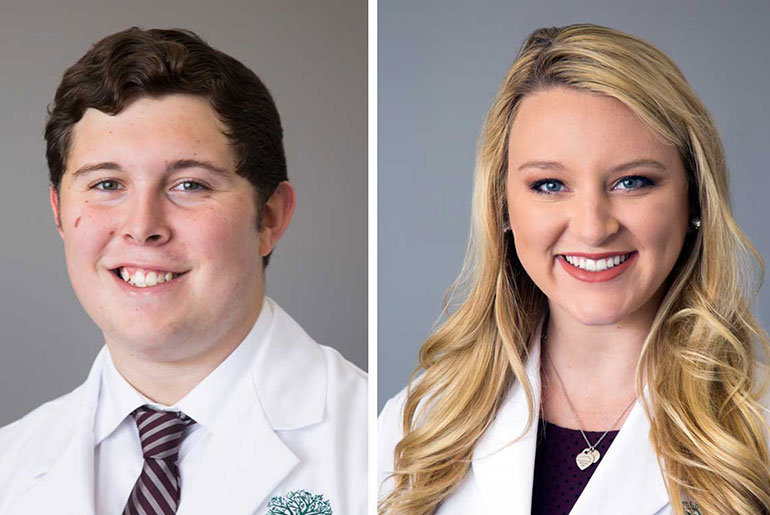 Five Mississippi State University students have been named to the Mississippi Rural Physicians Scholarship Program, providing $30,000 per year for recipients to attend medical school.
MRPSP scholarships are awarded after the students complete the pre-matriculation portion of the program, created in 2007 by the Mississippi Legislature. Awards are based on available funding.
Scholars selected from MSU are senior biological engineering major Henry M. "Max" Bloomingburg of Hattiesburg; junior biochemistry major Cailey Crawford of Randolph; junior microbiology major Hannah Laird of Starkville; sophomore biochemistry major Austin H. Urvina of Booneville; and senior chemistry major Mary Helen Williams of Clarksdale.
"As I've said many times, a Mississippi State education can take you anywhere you want to go, and an increasing number of our graduates are choosing medical school to continue their education and to pursue their professional aspirations," said MSU President Mark E. Keenum.
"Their success is a credit to our outstanding faculty and academic programs, and the many research and service opportunities we offer undergraduates," he said.
The program provides undergraduate academic enrichment and support, plus clinical experience and mentoring from practicing physicians. Students who then complete all medical school requirements are directly admitted to the University of Mississippi Medical Center.
Upon completion of medical training, MRPSP scholars enter a residency program in one of five primary care specialties: family medicine, general internal medicine, medicine-pediatrics, obstetrics/gynecology, or pediatrics. Four years of service in a clinic-based practice in a program-approved, rural Mississippi community also is required.
Wahnee Sherman, MRPSP executive director, said the program addresses the state's health care crisis by "reducing the high physician shortage rates, specifically in rural areas."
"While our physician population continues to age, MRPSP's success is evident as it identifies college students who demonstrate the necessary commitment and academic achievement to become competent, well-trained rural primary care physicians," she said.
Consistent legislative support of MRPSP translates to 60 medical students currently receiving a total of $1.8 million to support their education this fall.
Biochemistry, Molecular Biology, Entomology and Plant Pathology