Professor of fashion design at MSU holds exhibition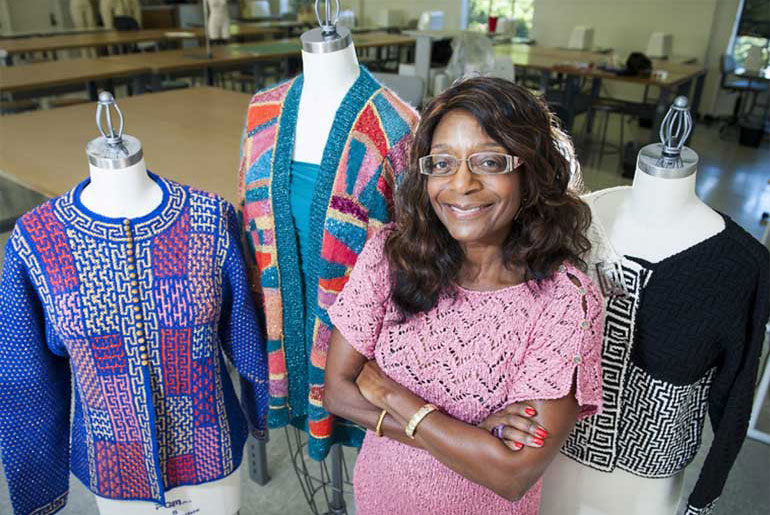 A Mississippi State professor of fashion design and merchandising will showcase her award-winning artistic textiles featuring knitwear, crochet, embroidery, dyeing, beading and felting, as well as jewelry design.
The gallery exhibition, which also will serve as a retirement reception for Phyllis Bell Miller, will take place June 13 from 4-5:30 p.m. at MSU's Visual Arts Center on University Drive.
The exhibition will continue through June 15 and is being sponsored by MSU's School of Human Sciences in the College of Agriculture and Life Sciences.
Miller has spent 27 years at MSU teaching courses such as creative design techniques, computer-aided design, visual merchandising and cross-cultural design. She has garnered major national and international honors through juried competitions. In 2014, she received Best of Show at the American Association of Family and Consumer Sciences National Conference when the competition jury named her knitted design No. 1 among 60 accepted entries.
Miller said almost all of the pieces in the upcoming exhibition have won some kind of award except for a few which have not been judged in competition.
Miller said she hopes visitors will gain "ideas of how to combine the things that you love to create something wonderful."
For more information, call Miller at 662-312-2938.