MSU biochemistry senior receives Phi Kappa Phi Study Abroad Grant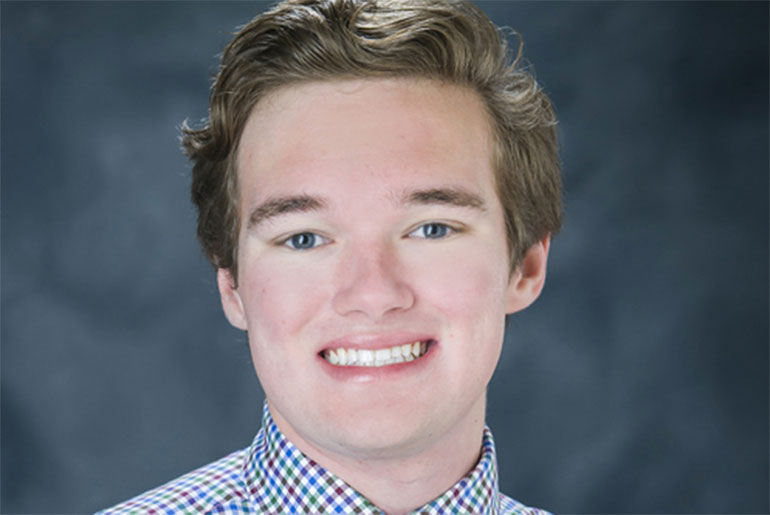 A Mississippi State biochemistry major will study abroad in Grenoble, France, after receiving a grant from Phi Kappa Phi, the nation's oldest multidisciplinary collegiate honor society.
Concentrating in pre-medicine, Bradley A. Welch of Laurel is among 75 members from around the country each receiving the $1,000 award. He was initiated into MSU's PKP chapter in 2016.
Selection for a PKP study abroad grant is based on the applicant's academic achievement, campus and community service, relation of travel to academic preparation and career goals, personal statement, letters of recommendation, and acceptance into a study abroad program.
Founded in 1897 at the University of Maine, PKP currently has more than 300 university and college chapters throughout North America and the Philippines.
Granted through invitation only, PKP membership is limited to the top 10 percent of seniors and graduate students and 7.5 percent of second-term juniors. Faculty and other non-students achieving scholarly distinction also qualify.
Established in 2001, PKP's study abroad grant program has awarded more than $775,000 to undergraduate students. In addition to these grants, the society awards $1.4 million each biennium to qualifying students and members through graduate fellowships, funding for post-baccalaureate development, member and chapter awards, and grants for local, national and international literacy initiatives. For more, visit www.phikappaphi.org.
Biochemistry, Molecular Biology, Entomology and Plant Pathology