Alumni couple extends student and faculty support at MSU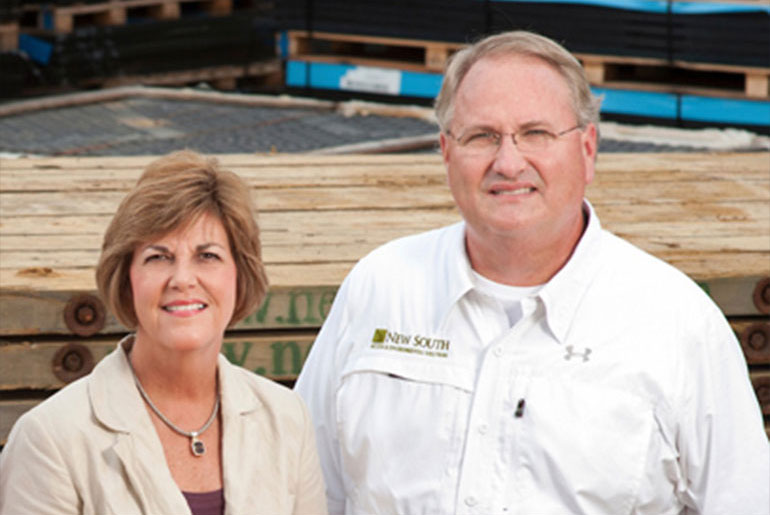 Mississippi State University alumni Drew and Kathy St. John of Madison are contributing two new gifts to their alma mater, creating an endowed professorship in the College of Forest Resources and furthering support for the College of Agriculture and Life Sciences' Department of Landscape Architecture.
The St. John Family Endowed Professorship in Wildlife Management will provide support for a professor in the Department of Wildlife, Fisheries and Aquaculture to lead an educational program in applied wildlife science and assist landowners with better management of natural resources. Specifically, the professorship will support a faculty member that has demonstrated a commitment to game management education on working landscapes.
The gift is especially important to the St. Johns, who are lifelong wildlife enthusiasts and conservationists. In maintaining a family farm near Louise, the couple also implements wildlife and forestry management practices with an emphasis on white-tailed deer and waterfowl habitats.
In addition to the endowed professorship, the couple also are establishing the Drew St. John Fund for Excellence in the Department of Landscape Architecture. Applied at the discretion of the department head, the fund may support such areas as student and faculty development, equipment and resources, lecture series, start-up funding for research projects, scholarship support for students, and other opportunities to provide enhanced teaching, research and service.
"Drew and Kathy St. John are special friends of our colleges and their ongoing support demonstrates their dedication to our university and the advancement of our state," said George Hopper, dean of the College of Agriculture and Life Sciences and the College of Forest Resources. "Their gifts will forever have an impact on our students and faculty through enhanced learning, discovery and engagement."
Drew St. John, who currently serves as CEO of Jackson-based New South Access and Environmental Solutions LLC, graduated in 1980 with a bachelor's degree in landscape contracting. During his time as a student, he served as the university's "Bully" mascot from 1976-1978.
A 1979 marketing graduate from the College of Business, Kathy St. John is a retired contracts consultant for Kentucky-based NAPA HealthCare Connection LLC. Beyond financially supporting MSU, she also serves on the advisory board for the business college's Department of Marketing.
Together, the St. Johns' support of MSU extends to athletics, and student and faculty support. In particular, the couple earlier established the Kathy Moreton St. John Endowed Fellowship in Marketing and the Drew St. John Scholarship in Environmental and Wildlife Conservation.
"Involvement with MSU academics is key for us," said Kathy St. John. "The education we received at MSU has been the basis for our success in life, and we want to ensure Mississippi State continues to offer its students the best education possible."
For more information on creating endowed positions or supporting one of MSU's eight academic colleges, contact Jack McCarty, executive director of development for the MSU Foundation, at (662) 325-9580 or jmccarty@foundation.msstate.edu.