Global food security expert speaks at MSU March 24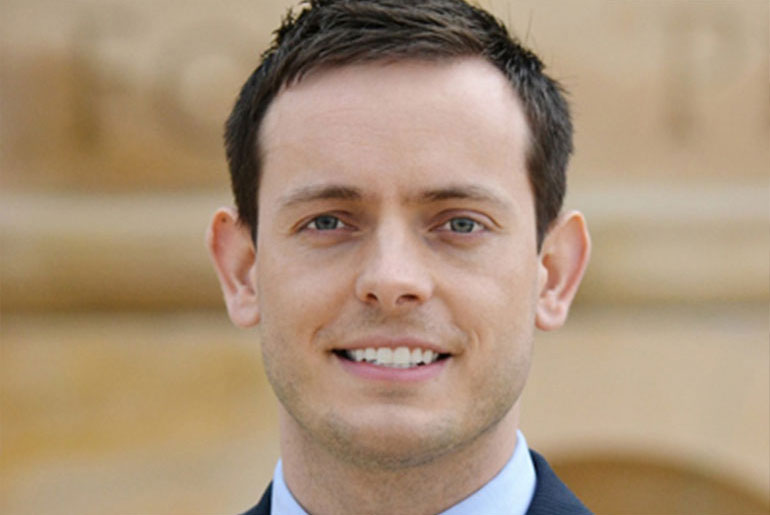 An international advocate for food security will be featured at Mississippi State Friday [March 24] for the College of Agriculture and Life Sciences' Charles E. Lindley Lecture.
Keegan Kautzky, director of national education programs for the World Food Prize, will present on global food security. His hour-long presentation, "Ending Hunger in Our Lifetime: Real Heroes and Reasons for Hope" begins at 11 a.m. in the Bost Extension Auditorium.
Kautzky, who grew up on a farm in Iowa, said a conversation with 1970 Nobel Peace Prize Winner Norman Borlaug shaped his life's work. In 1986, Borlaug founded the World Food Prize, the foremost international award recognizing the achievements of individuals who have advanced human development by improving the quality, quantity or availability of food in the world. To date, 45 individuals have been honored for their significant contributions to helping feed the world.
After that fateful talk with Borlaug, Kautzky traveled to Malawi, India, South Africa, Mozambique, Botswana, Nicaragua and Washington, D.C. to focus on food security and other issues affecting global citizens. In addition to his work in food security and sustainable agricultural systems, he has been involved in women's empowerment initiatives, public health and economic research, human rights monitoring and refugee advocacy.
Kautzky earned his bachelor's degree in political science at Iowa State University and two master's degrees—one in international development studies and another in public health—from the University of Witwatersrand in South Africa.
MSU's Lindley Lecture Series was established in 1989 as a memorial to the university alumnus who was longtime dean of the college. For more on MSU's College of Agriculture and Life Sciences, visit www.cals.msstate.edu.