MSU graduate student honored by Southern Weed Science Society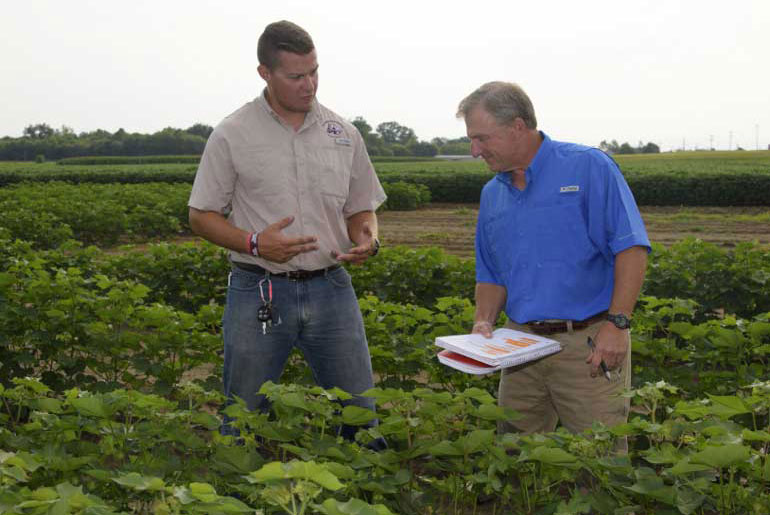 A Mississippi State graduate student is the Southern Weed Science Society's selection for the Outstanding Graduate Student award for the state.
John Buol, a master's student studying agriculture in MSU's Department of Plant and Soil Sciences, received the honor during the organization's 70th annual meeting held recently in Birmingham, Alabama. The recognition is given to one master's student each year across 15 states, and students are only eligible for the award once during their academic careers. Buol also placed second in the Master of Science oral presentation competition.
Buol is the recipient of the 2015-2017 Will D. Carpenter Distinguished Field Scientist Graduate Assistantship in MSU's College of Agriculture and Life Sciences and the 2016 American Society of Agronomy, Crop Science Society of America and Soil Science Society of America Future Leaders in Sciences Award. Dan Reynolds, MSU professor and Edgar E. and Winifred B. Hartwig Endowed Chair in Soybean Agronomy, is Buol's adviser and nominated the standout candidate for the award.
"John is a high achiever that goes well beyond the minimum required for most any task he undertakes. He is very thorough in all of his endeavors, and the results of his efforts are evident to everyone involved. It is my opinion that John epitomizes the type person that this award was designed to recognize," Reynolds said. "I am very proud of John and his accomplishments, and I am delighted that he has chosen to stay at MSU although he had several other options for pursuing his doctoral degree."
Buol said his Monsanto-funded Carpenter assistantship paired him with mentor and Monsanto weed management technology researcher Anthony Mills. The Future Leaders in Sciences experience is helping shape his perspective personally and professionally.
"The two people I attribute most of my success to are Drs. Reynolds and Mills," Buol said. "Additionally, through the Future Leaders in Sciences, I had the chance to join students from around the country to spend two days in Washington, D.C., with the U.S. Department of Agriculture and the American Association for the Advancement of Science. That opportunity, along with the counsel of Drs. Reynolds and Mills, has helped shaped my perspective on who I want to be as an individual and as a scientist, and has given me insight into the kind of work I would like to do in my career."
While Buol said he wants to work in the agricultural biotechnology industry one day, he currently anticipates finishing his Master of Science in Agriculture with a concentration in weed science this May. He will begin doctoral work in the same department under Reynolds's direction after he defends his master's thesis.
Other SWSS winners from Mississippi State include doctoral candidate Michael Plumblee from Lexington, South Carolina, who placed first in the Ph.D. Poster Presentation and master's student Savana Davis from Pungoteague, Virginia, who placed second in the Master of Science Poster Presentation. Darrin Dodds, MSU associate extension and research professor in the Department of Plant and Soil Sciences, serves as major adviser for both Plumblee and Davis.
The Department of Plant and Soil Sciences is a comprehensive, multidisciplinary department with graduate programs in agronomy, horticulture and weed science. Learn more about the College of Agriculture and Life Sciences department at www.pss.msstate.edu.