Our People: Dajaina Martin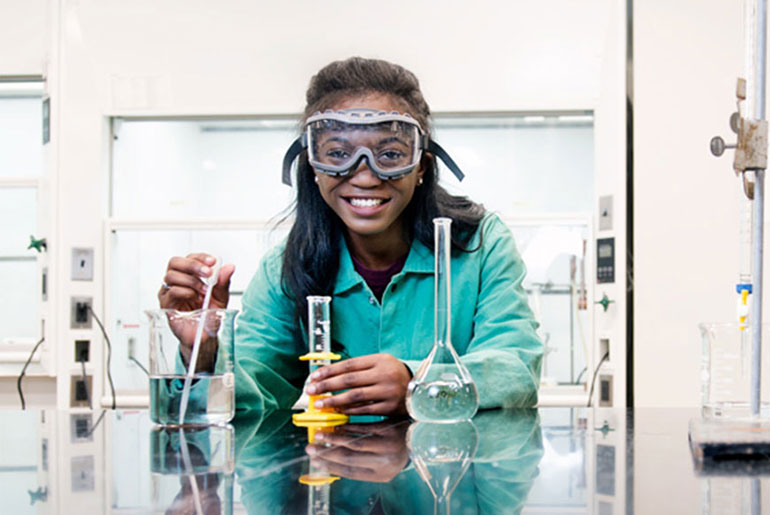 Freshman Dajaina Martin of Byram is among what some might describe as the "cream of the crop."
The Shackouls Honors College member is a Presidential Scholar attending Mississippi State as an Ottilie Schillig Leadership Scholar, one of the university's top recognitions for entering students.
Before beginning fall semester classes, Martin enjoyed a week spent in New Maroon Camp. "It was four days straight of simply getting to know others," she recalled recently. "I'm a people person, so this was ideal for me."
She added: "I was nervous at first, but then realized these people were just like me. Now, I love every single one of them."
Martin said the offer of a prestigious scholarship and potential for a great higher education experience weren't the only factors that influenced her to choose MSU.
When she was only 11, her uncle was shot and killed. "He was my best friend," she said.
While she didn't know all of the circumstances, she was better able to appreciate her loved one's final hours through information obtained by forensic analysts—law enforcement specialists who collect and preserve physical evidence from crime scenes.
"Knowing about his final moments gave me peace, and I knew then that I wanted to have the opportunity to serve as that peace for someone else," the biochemistry major said. "That's when I knew I wanted to go into forensics."
While aware that MSU had a top biochemistry department, Martin admits some surprise at the focused learning opportunities available so early on in her chosen major.
"It is so great being able to concentrate on what I'm passionate about so early; for example, just this week, my biochemistry class had a forensics speaker visit," she said recently.
"I know I made the right decision by coming here, and it's one of the best decisions I've ever made."
Biochemistry, Molecular Biology, Entomology and Plant Pathology