MSU freshman awarded National Black Farmers Association scholarship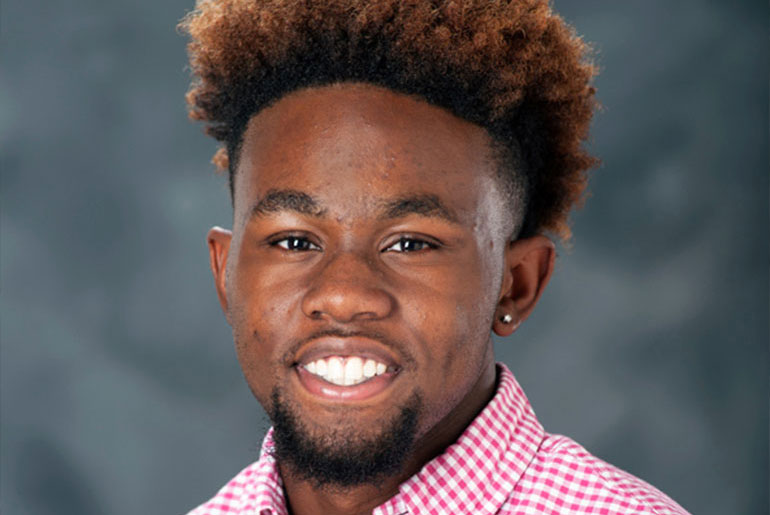 Mississippi State University agribusiness student A.J. Bland is among 21 U.S. students to receive a National Black Farmers Association scholarship.
Bland, a Tunica native, is the recipient of a $5,000 scholarship that will help him pursue his degree in agribusiness. The FCA Foundation, the charitable arm of automotive company FCA US LLC, and the National Black Farmers Association recently announced the scholarship recipients. The $100,000 in scholarships awarded by the two organizations will help students pursue agriculture-related degrees.
Bland, who grew up on a family farm, is the only Mississippian in the 2016 cohort of NBFA scholarship recipients. In addition to studying agribusiness, Bland is pursuing a minor in accounting.
"This scholarship is helping me pay for all the things I need to learn to get more into the agriculture phase of my life and become more successful," Bland said. "This is a huge help."
NFBA is a non-profit organization that represents African-American farmers and their families in the United States. The organization's education and advocacy efforts have been focused on civil rights, land retention, access to public and private loans, education and agricultural training and rural economic development for black and other small farmers.
"The plight of the black farmers and the loss of black-owned farms have been a major issue for well over 100 years," said John Boyd, Jr., president of the National Black Farmers Association. "In 1910, nearly 1 million black farm families owned over 15 million acres of land. Today, less than 45,000 black farm families own 3 million acres. The NBFA Scholarship program will begin to address black land loss. This year's recipients represent a new era of future farmers and agricultural leaders."
Bland's father, Anthony, works as an MSU Extension agent in Tunica County. He regularly shows his farm to 4-H students in the area.
"It's very important to me because it's very rare to see African-American farmers these days," Bland said. "Both my dad and my uncle pushed me into agriculture so I could go and help people see how it is."
The agribusiness major is offered through the Department of Agricultural Economics in the College of Agriculture and Life Sciences. Find out more about the agribusiness major.