MSU students prepare fall plants for sale
Author: Linda M. Breazeale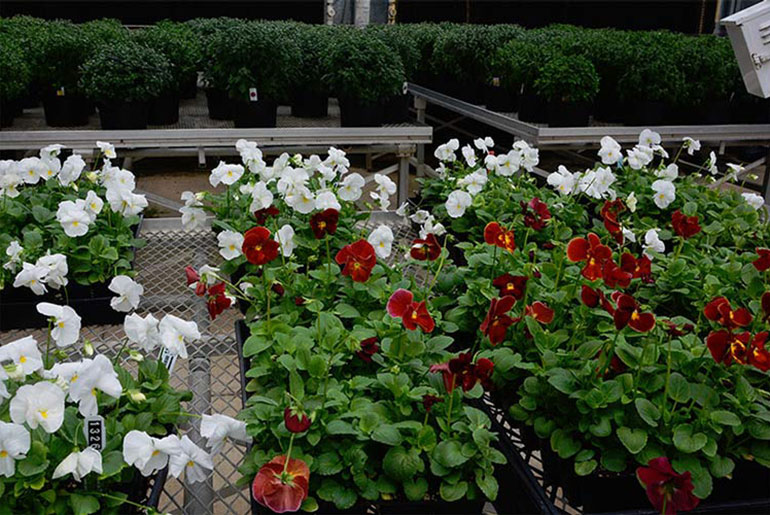 Gardeners can add fresh color to their landscapes with plants purchased at the Mississippi State University horticulture club's annual fall plant sale.
This year's sale will take place from 8 a.m. until 5:30 p.m. Oct. 6 and 7 at the Veterans Memorial Rose Garden, located at the Highway 182 entrance to the R.R. Foil Plant Science Research Facility.
Popular flowering plants, such as chrysanthemums, pansies and snapdragons, will be available for purchase. Pumpkins and flowering kale also will be for sale.
Proceeds from the sale support horticulture club service projects. Contact the Department of Plant and Soil Sciences at 662-325-2311 for more information.