Risk management expert named head of MSU agricultural economics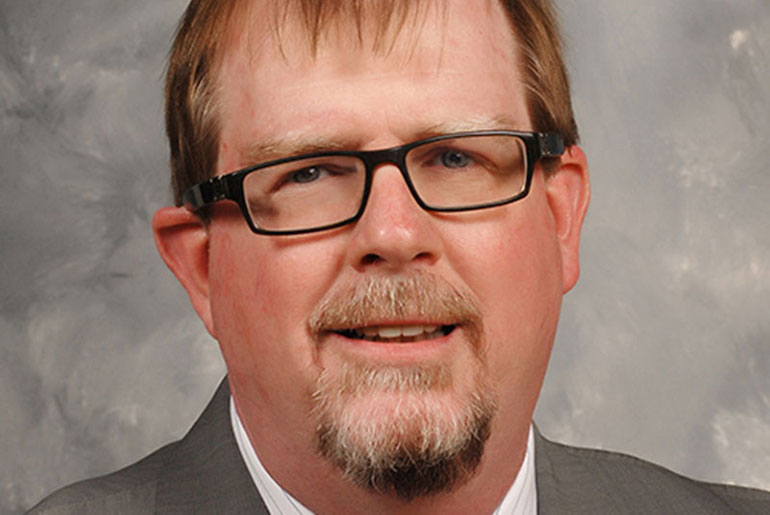 A national and international expert on agricultural risk management and crop insurance has been named head of Mississippi State's Department of Agricultural Economics.
Keith Coble, a longtime faculty member in the department, has assumed the role as head after serving as interim head for the last eight months.
In making the announcement, College of Agriculture and Life Sciences Dean George Hopper said, "Dr. Coble is a well-known and highly respected economist who brings a wealth of experience and leadership to the Department of Agricultural Economics."
A 19-year veteran of Mississippi State, Coble earned bachelor's and master's degrees in agricultural education from the University of Missouri. He earned a doctoral degree in agricultural economics from Texas A&M University.
A university William L. Giles Distinguished Professor, Coble also served as chief economist for Sen. Thad Cochran and the minority leadership on the Senate Agriculture, Nutrition and Forestry Committee during the most recent Farm Bill legislation.
"Dr. Coble is well known throughout the region for his work on the Farm Bill," Hopper added. "He continually provides guidance to policy makers through his work on the Council on Food, Agricultural and Resource Economics' Blue Ribbon Panel of Experts and his founding role in the Agricultural Data Coalition."
Coble holds a teaching appointment in the College of Agriculture and Life Sciences, a research appointment in the Mississippi Agricultural and Forestry Experiment Station, and an outreach appointment in the MSU Extension Service.
Speaking to his outreach appointment, MSU Extension Service Director Gary Jackson said, "Dr. Coble's work on the Farm Bill provided him with in-depth knowledge that he has used to help Mississippi producers. He is a leader of great character whom Mississippi producers trust for information on risk management as it relates to agriculture."
In addition to his work at Mississippi State, Coble also serves as vice president of the Starkville Oktibbeha Consolidated School District Board of Trustees.
The Department of Agricultural Economics celebrated 100 years in 2013. Graduates of the program include MSU President Mark E. Keenum, Mississippi economist Darrin Webb, and Mississippi Development Authority Executive Director Glenn McCullough. The department has a long tradition of advancing the state through training leaders, advancing economic research and delivering timely outreach to producers.
Located in MSU's College of Agriculture and Life Sciences, additional information about the Department of Agricultural Economics is found at www.agecon.msstate.edu, facebook.com/pages/Mississippi-State-University-Agricultural-Economics/165027962449 and twitter.com/msstateagecon.