MSU weed team tops in regional contest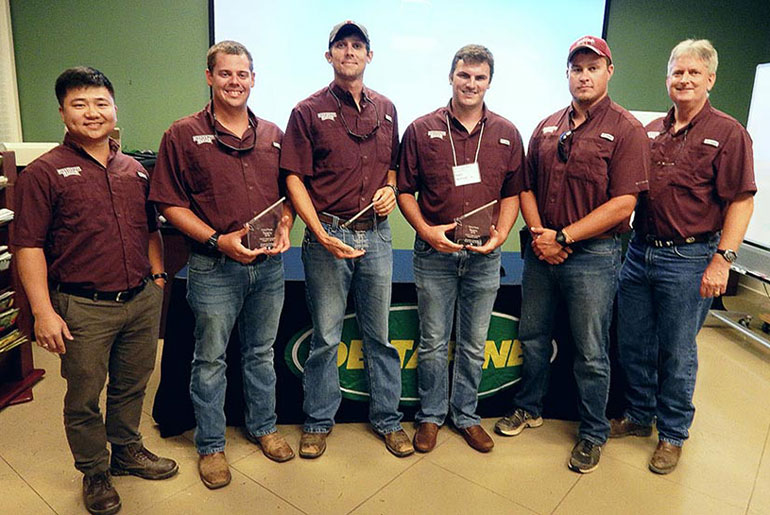 The Mississippi State University Weed Team recently placed third in regional competition.
The team competed among a field of 16 teams, representing seven universities at the Southern Weed Contest. Team members include: Zac Carpenter, David Rusell, Tyler Hydrick, and John Buol. Plant and Soil Sciences faculty Paul Tseng and Dan Reynolds are the team coaches.