MSU fashion design, merchandising programs in U.S. Top 50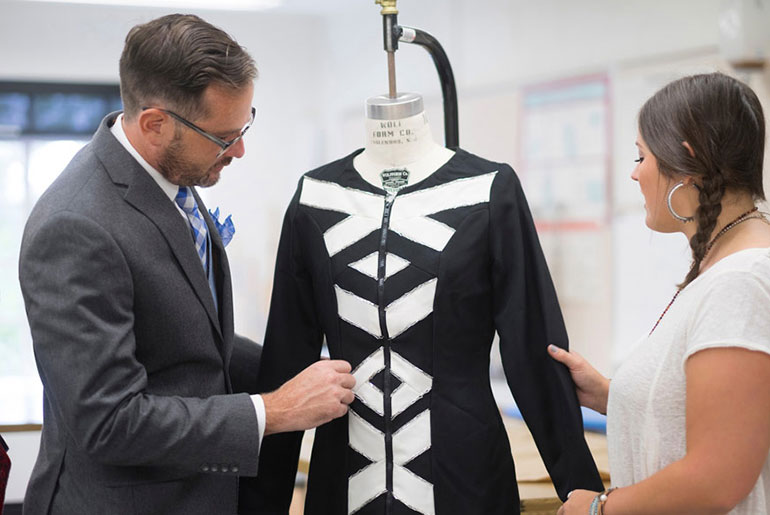 A popular online resource for students seeking information on fashion careers and academic programs is listing Mississippi State among the nation's Top 50.
According to a report from www.fashion-schools.org, the university's fashion design program is 39th overall and sixth in the South.
For fashion merchandising, MSU is 40th nationally; 9th in the South.
In addition to profiling the many fashion-based professions, the site provides information about individual institutions' academic degree requirements. Rankings are based on scholastic reputation, admission selectivity, depth and breadth of curricula and faculty members, value related to tuition and indebtedness, and geographic location. For details, see www.fashion-schools.org/fashion-school-rankings-criteria.
"When a potential student begins looking online for fashion programs, it is great that Mississippi State is listed in this group of Top 50 fashion schools," said Professor Michael E. Newman, who directs the School of Human Sciences in which the programs are offered.
"Our programs are growing rapidly because we have great faculty, students and alumni who are getting our name out there," he added.
Students now can choose between either fashion design and merchandising, human development and family science, agricultural science, or agricultural education, leadership and communications. Newman said the new majors are designed to more accurately reflect separate industries than did the more generalized human sciences majors they replaced.
Youth development, child life, and family and consumer sciences teacher education are other concentrations being offered in the School of Human Sciences, he said.
For complete information on MSU's School of Human Sciences, see www.humansci.msstate.edu.