Mississippi State announces new majors in human sciences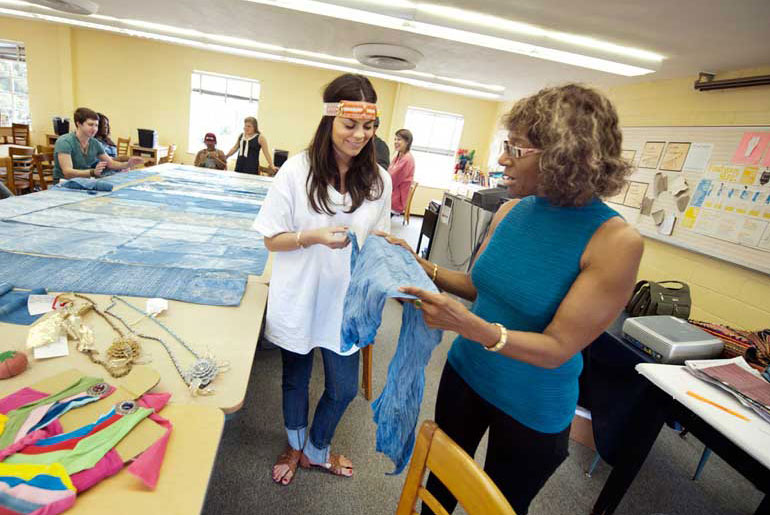 The School of Human Sciences in Mississippi State's College of Agriculture and Life Sciences has two new majors.
Students entering MSU this fall can choose to major in either human development and family science or fashion design and merchandising in the School of Human Sciences. Each major offers different focus areas or concentrations reflective of the two separate industries. The majors replace the former degree offered in human sciences.
Joe Wilmoth, associate professor in the School of Human Sciences, explained the two basic reasons why the human development and family studies concentration needed to become its own degree program.
"It was a little bit difficult to define our program," he said. "The field of human sciences is so broad that it isn't necessarily what people would be looking for if they wanted to study child development or family studies. The flip side of that is graduates of the new program will have transcripts that say they have a degree in human development and family science with a concentration in (for example) child development."
The names of the concentrations within human development and family science now will reflect a more scientific approach that is being used in the larger industry, Wilmoth said. Child studies now will be child development; family studies will become family science. Other concentrations offered are youth development, child life, and family and consumer sciences teacher education. Graduates of the degree will go on to pursue a variety of careers ranging from early childhood development professionals to youth counselors to gerontology experts and much more.
Fashion Design and Merchandising also will stand alone as its own major. Mississippi State University is ranked 39th nationally and sixth in the South in fashion design and merchandising, according to fashion-schools.org. Charles Freeman, assistant professor in the School of Human Sciences, said that creating two separate degree programs recognizes that each program is very specialized.
"In making this transition, we really are highlighting the specialization of each of the respective programs," he said.
While the curriculum for the human development and family science major is staying mostly unchanged, the fashion design and merchandising curriculum has been reimagined under the new program. The degree now has a concentration in fashion merchandising and a concentration in apparel design and development. Within those concentrations, the program now offers emphasis areas that range from marketing or finance to leadership, communication or information technology systems.
"We worked in partnership with the College of Business, the Bagley College of Engineering, the College of Arts and Sciences, and the College of Architecture, Art and Design to add the emphasis areas," Freeman said. "It took a lot of collaboration to get everyone to support our vision for our students. The new program is based on what the industry is telling us our students need in order to be successful."
In addition to the specialized fashion-related classes, MSU students now will graduate with additional skills that will set them apart from others.
"With these curricula changes, we are able to really develop and train very specialized individuals who can target the kind of company they will be best fit for," Freeman explained.
The process of creating the new programs started two years ago. Although the process was time-consuming, Freeman said it was a great opportunity for the faculty to take a critical look at the degree programs and consider what they should look like years down the road.
"Talking with potential students and parents now—the curriculum makes a lot more sense," Freeman said. "I think students are going to really like the new curriculum we have developed."
Career options for fashion design and merchandising majors include fashion designer, product developer, retail buyer or merchandise manager, among others.
Incoming freshmen and transfer students will be able to enroll in either of the new degree programs beginning in the fall of 2016. For more information on the School of Human Sciences at Mississippi State, visit www.humansci.msstate.edu.