Olive Branch native at MSU to lead global food science student association
Author: Sarah Buckleitner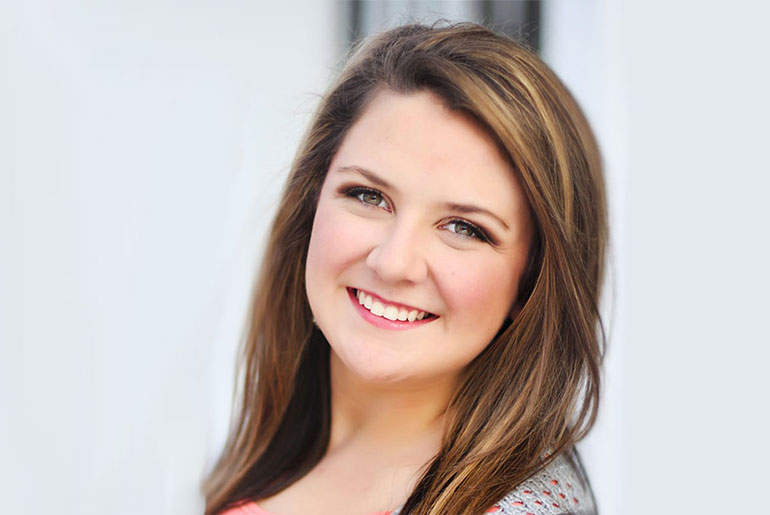 A student in Mississippi State's Department of Food Science, Nutrition and Health Promotion has been named president-elect of the Institute of Food Technologists Student Association.
Morgan E. Von Staden, a senior from Olive Branch, will hold a three-year term on the international food science organization's board of directors, serving one year each as president-elect, president and past-president.
"This designation is made even more impressive by the fact that Morgan is still pursuing her undergraduate degree. Typically, only graduate students hold these positions," said Wes Schilling, a professor in the College of Agriculture and Life Sciences' food science, nutrition and health promotion department.
Since 1939, IFT members have been advancing the science of food and its application across the global food system through the transformation of scientific knowledge into innovative solutions to benefit people around the world. The organization includes 66 student chapters within the United States and Turkey. For more, visit www.ift.org.
While on the board, Von Staden will assist in planning the student portion of the IFT's Annual Conference, an event that draws nearly 20,000 people each year.
The IFT Student Association also hosts student quiz-bowl and product development competitions, which address large-scale food issues such as world hunger and poor nutrition in developing countries. This year's product development competition challenges participants to find ways to deliver calcium to lactating moms who do not get enough of the nutrient from their diets.
When asked what she hopes to achieve during her IFT board tenure, Von Staden said one of her main goals is to encourage other undergraduate students to get involved with the organization.
"I want to make sure that everyone has the opportunities that I've had, especially the chance to meet industry professionals and start forming connections early," Von Staden said.
Von Staden came to Mississippi State knowing exactly what she wanted to do.
"Growing up, I always cooked with my dad, and I loved working with food. I declared my major before I got here," she said.
Her determination and involvement quickly launched her into central roles within Mississippi State's Food Science Club, where she has held leadership roles, including treasurer and vice president.
She also became the area representative for the IFT Student Association, which put her in charge of planning the regional meeting held in Starkville in early April.
All that hard work paid off.
"The IFT already had a lot of really positive past experience working with Morgan. She was a natural choice for president-elect," Schilling said.
As for Von Staden's future plans, she is considering a degree in sensory science.
"Sensory science is essentially how you perceive a food item—the taste, texture and smell. I find that really interesting, so I might pursue a master's degree that focuses on that topic," she said. "However, I'm open to any exciting opportunities that come along."
Learn more about MSU's Department of Food Science, Nutrition and Health Promotion at www.fsnhp.msstate.edu. Schilling also may be contacted at 662-325-9456 or Schilling@foodscience.msstate.edu.