Sign-up deadline nears for MSU iCREATE summer camp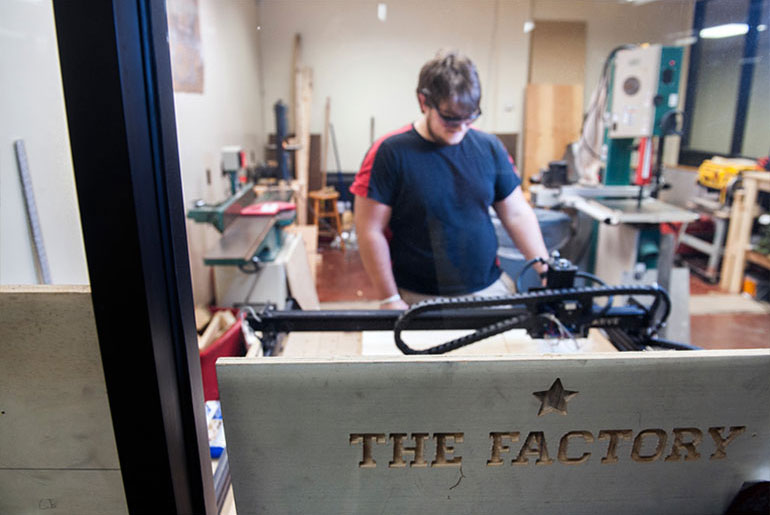 Sunday [May 15] is the registration deadline for the first iCREATE camp at Mississippi State.
Open to creative upper-level high school students, the June 5-11 academic enrichment experience is sponsored by the university's School of Human Sciences. It is designed for students age 14 and older—including incoming MSU freshmen—interested in launching their own business, blog, brand or website related to fashion, technology or innovations available to consumers.
Because space is limited, online registration is encouraged and may be completed at www.humansci.msstate.edu/workshops/icreate.
The $595 admission includes a non-refundable $100 filing fee with each application. The remaining amount covers the cost of workshops, instruction, supplies, room and board, equipment fees and meals.
Campers will be housed in campus residence halls under the supervision of qualified counselors and resident advisers.
In sessions led by educators, industry professionals and current students, participants will learn more about community engagement, leadership development and teamwork.
Projects will focus on various industries, including retail, entrepreneurship, fashion, technology and engineering, marketing and design/creative arts, among others. Social activities and field trips also are planned during the week.
Using resources and equipment from The Factory maker space in Patterson Hall, students will have opportunities to create and sell self-devised products or innovations within retail pop-up shop settings.
A joint venture between the university's Bagley College of Engineering and College of Business' Center for Entrepreneurship and Innovation, The Factory features a tool shop, prototyping and 3D printer laboratories and work spaces, as well as a welding shop and clothing laboratory. For more, visit www.ecenter.msstate.edu/maker.
iCREATE is among several MSU academic summer camps for which the Tupelo-based CREATE Foundation's Toyota Wellspring Education Fund gives tuition support for seventh-12th grade public school students in Lee, Pontotoc and Union counties.
For additional information on the camp, contact program coordinator Justin Hall at 850-516-9186 or jhall@pss.msstate.edu. Charles Freeman, assistant professor of human sciences, also may be contacted at 662-325-1293 or Cfreeman@humansci.msstate.edu.
Part of the College of Agriculture and Life Sciences, MSU's School of Human Sciences provides education, research and outreach programs related to human interaction and relationships, early childhood, child life, youth, adult and family studies, and teacher education in family and consumer sciences and agricultural education. Learn more at www.humansci.msstate.edu, http://tinyurl.com/MSUSchoolofHumanSciences and www.twitter.com/humansciences.
For a list of other MSU summer camps with CREATE-provided tuition support, visit www.createfoundation.com/toyota-wellspring-fund.