MSU fashion design and merchandising majors present showcase Friday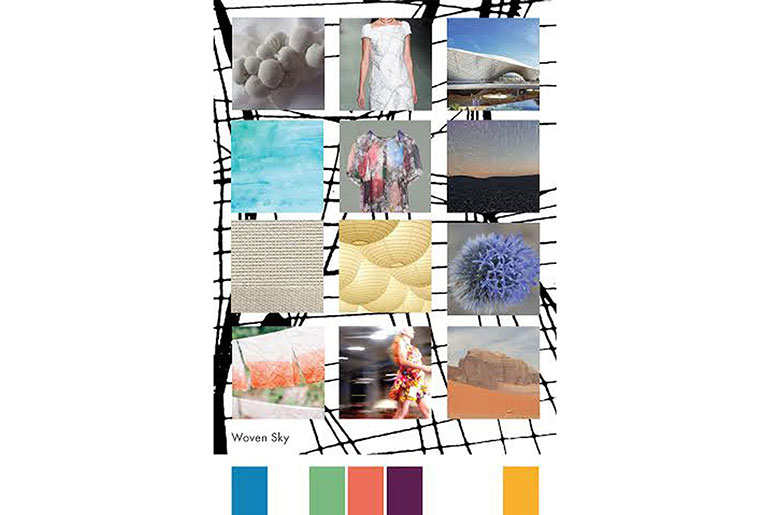 More than 20 graduating human sciences majors specializing in fashion design and merchandising are presenting a portfolio showcase Friday [April 22] at Mississippi State.
Free to all, the 5-7 p.m. event celebrating the students' final year of study takes place at the Club Level of Davis Wade Stadium. Attendees are asked to enter through the Northeast Golding Gate.
Works that will be on display include trend/concept boards, digital 3D design, planograms, financial simulations, global sourcing analyses, original designs, illustrations, technical illustrations and flats and technical design packages.
At 6 p.m. in the same location, Jill Haley, costume designer for the New York-based American Ballet Theatre, will speak to the seniors about their future endeavors.
Charles Freeman, assistant professor of human sciences, said all aspects of the showcase—including fundraising—are organized within a semester's time by the graduating fashion design and merchandising seniors themselves.
Freeman said the annual event provides faculty and administration in the College of Agriculture and Life Sciences and its School of Human Sciences with the opportunity to reflect on the students' many accomplishments and celebrate their upcoming graduation from MSU.
"The senior showcase enables us to showcase the talents, skills and quality of education that our students possess, as well as celebrate them taking the next professional step into the industry," Freeman said. "They have worked so hard over the past four years, and we are honored and excited to have been part of their journey."
The showcase exhibitors include (by hometown):
AMARILLO, Texas—Kelsey J. Herrera.
BRANDON—Brianna M. Williams.
BRENTWOOD, Tennessee—Madeline K. Merryman. She also is pursuing a bachelor's in marketing.
BRUCE—Sarah E. Gardner.
COLDWATER—Shelbi A. Dunlap.
COLUMBUS—Mia S. Jones.
GERMANTOWN, Tennessee—Erika J. Tucker.
JACKSON—Iree S. Gordon; Brittany A. Henderson; and Madison W. Pemberton.
LAUDERDALE—Andrea M. "Andee" Schuurman. She also is pursuing a bachelor's in art/graphic design.
LOUISVILLE—Tylena M. Byas.
MADISON—Laura E. Richardson.
NEWTON—Zacarah T. Cox.
OCEAN SPRINGS—Savanah S. "Savee" Dalgo.
PONTOTOC—Haley K. Gilbreath.
SCHLATER—Kathryn G. "Katy" Coleman.
SENATOBIA—Sidney S. Mitchell.
STARKVILLE—Margaret Allison.
TUPELO—Elizabeth A. Burleson.
TYLERTOWN—Jamielee C. Davis.
WALLS—Karissa A. Logan.
Additional details about the exhibit and the School of Human Sciences' fashion design and merchandising concentration is available from Charles Freeman at 662-325-1293 or Cfreeman@humansci.msstate.edu.
Information on the School of Human Sciences also may be found at www.humansci.msstate.edu, www.facebook.com/MSUHumanSciences/ and www.twitter.com/humansciences.
Pictured:This colorful concept board by Andrea M. "Andee" Schuurman of Lauderdale is among the creative works being featured Friday [April 22] as part of the Mississippi State School of Human Sciences' fashion design and merchandising senior showcase. (Photo submitted by Andee Schuurman)