MSU landscape architecture to host National Collegiate Landscape Competition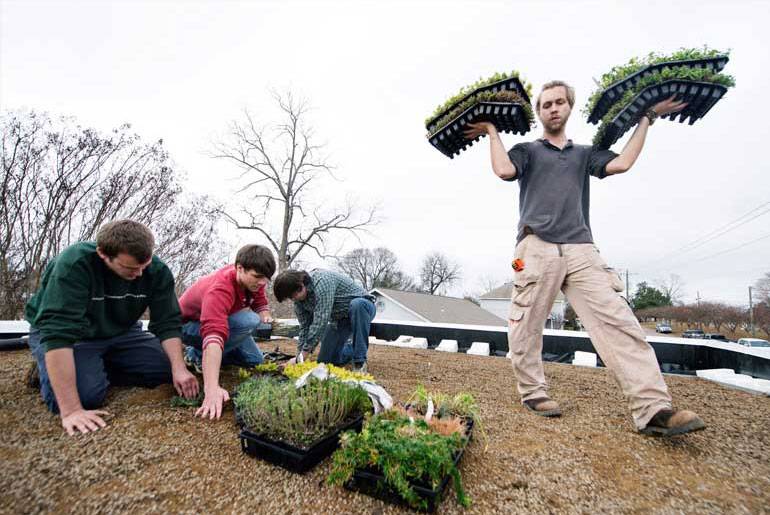 Mississippi State's Department of Landscape Architecture is hosting the 40th annual National Collegiate Landscape Competition Wednesday-Saturday [March 16-19] on the Starkville campus.
Sponsored by the Herndon, Virginia-based National Association of Landscape Professionals Inc., the NCLC and MSU are welcoming 750 students enrolled in interior and exterior horticulture programs at two- and four-year colleges and universities across the country.
In addition to encouraging fellowship through a variety of competitive landscaping activities, this year's event will include a networking fair, where students will have the opportunity to discuss career opportunities with landscape industry professionals from more than 70 companies.
Associate professor Tim Schauwecker, who also serves as the MSU landscape architecture department's landscape contracting and management program coordinator, said his department is looking forward to celebrating the NCLC's 40th anniversary on the very campus that served as the competition's first host.
"There were five schools at the first event, and there will be 63 colleges and two FFA teams at this year's event, so it has grown substantially," Schauwecker said.
Nationally recognized for its own outstanding groundskeeping efforts, MSU is among 19 U.S. institutions of higher learning that was selected for an Honor Award in the university and college grounds category of the Baltimore, Maryland-based Professional Grounds Management Society's 2015 Green Star Awards competition.
Additional details on the MSU-sponsored 2016 National Collegiate Landscape Competition may be found at https://www.landscapeprofessionals.org/collegiate-landscape-competition/.... Tim Schauwecker also may be contacted at 662-325-3012 or tschauwecker@lalc.msstate.edu.
The Department of Landscape Architecture is in the College of Agriculture and Life Sciences and offers degrees in landscape architecture, landscape contracting and management, and a dual degree program. Visit www.lalc.msstate.edu to discover more about landscape architecture at MSU.