MSU exhibit during March to 'unravel' silk cloth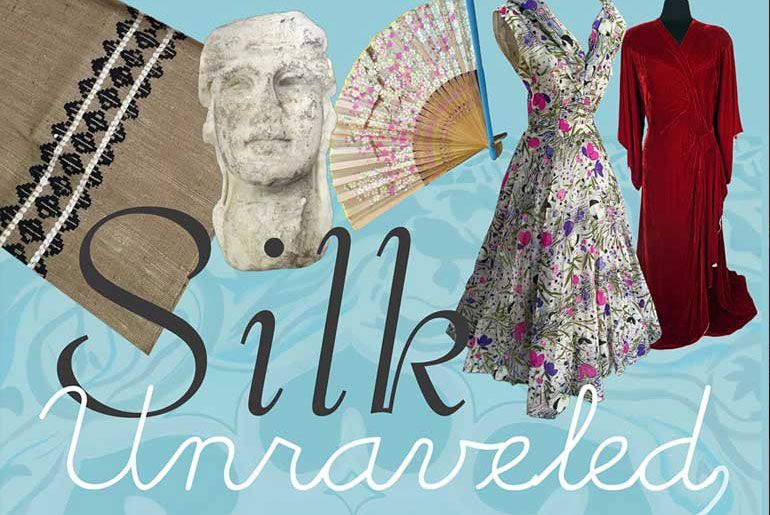 A Mississippi State exhibition opening Thursday [March 3] will explore the history, creation and use of an insect-derived luxury fabric first developed by ancient civilizations.
Free to all through March 29 at the Cullis Wade Depot Art Gallery, "Silk Unraveled: A Revealing Look at the History and Use of Silk Fabric" features objects from the university's Historic Costume and Textiles Collection, Mississippi Entomological Museum, Lois Dowdle Cobb Museum of Archaeology, MSU Herbarium and geosciences department.
Also free to all is a 5-6 p.m. opening reception Thursday [the 3rd] at the gallery. Refreshments will be provided.
The gallery is located on the second floor of MSU's Welcome Center that adjoins the Barnes & Noble Bookstore at Mississippi State. Beginning Friday [the 4th], gallery hours will be 9 a.m.-5 p.m., Monday-Friday; other times, by appointment.
With archaeological artifacts from Greek, Roman and Persian empires to entomological specimens to 19th and 20th-century fashions, the exhibition is designed to give visitors a better appreciation of silk's importance from Old World origins to the modern age.
"Through its associations with luxury, comfort and aesthetic appeal, silk is a material that continues to fascinate people," said Lori Neuenfeldt. "Items from this exhibit will educate and help visitors in understanding the impact of this wonderful material."
Neuenfeldt is the MSU art department's coordinator for gallery and outreach programs and the exhibit's curator.
In addition to her department, Neuenfeldt said the exhibition is made possible by support from the university's School of Human Sciences in the College of Agriculture and Life Sciences, history professor Shu-Hui Wu, geosciences associate professor Shrinidhi Ambinakudige and associate extension professor John Guyton.
The Cullis Wade gallery is among several campus venues that regularly feature traveling art exhibits, student shows, and group and solo displays by professional artists.