South American student honored with prestigious MSU assistantship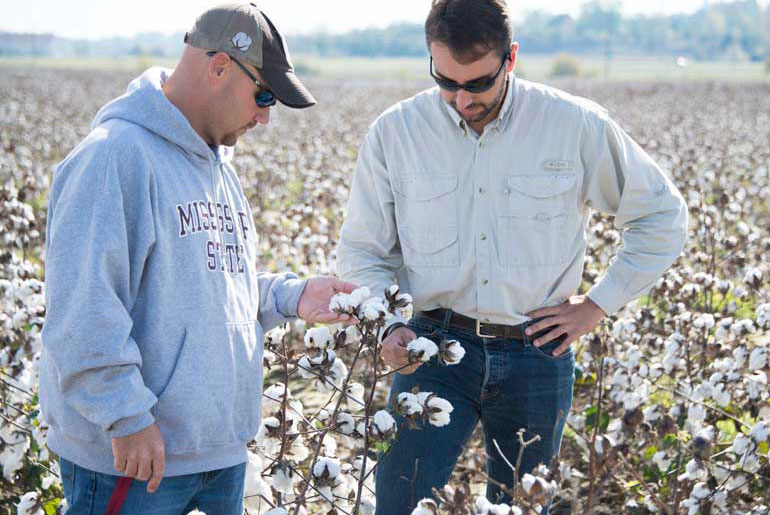 Lucas X. Franca, a Mississippi State doctoral student from Brazil, is receiving the university's Will D. Carpenter Distinguished Field Scientist Graduate Assistantship.
Franca is pursuing an agronomy/weed science degree in the College of Agriculture and Life Sciences.
The Monsanto Co.-funded award is named for the 1952 MSU agronomy graduate who spent 34 years with the Missouri-based multinational agrochemical and agricultural biotechnology corporation. Carpenter retired in the early 1990s as vice president and general manager of the new products division.
While Franca was reared in a community on the outskirts of Sao Paulo, the South American nation's most populous city, he said both of his grandfathers were farmers.
"Half of my family is all farmers and the other half is all doctors," he said. "I grew up in a small farming town, and that's how I got interested in agriculture."
After graduating in agronomy from the Federal University of Uberlândia, he earned an internship with a multinational agrochemical and agricultural biotechnology company with offices in Brazil. While there, he became friends with Jonathan Huff, one of the firm's U.S.-based scientists and an MSU doctoral graduate who encouraged Franca to continue the internship and pursue a master's degree in weed science.
After completing a graduate degree at Southern Illinois University at Carbondale, Franca decided to go on for a doctorate. With continuing assistance from Huff, he was connected with Darrin Dodds, associate extension and research professor in the plant and soil sciences department at Mississippi State.
Franca said he earlier had decided to "approach my education like a career," explaining that, while "obtaining a doctorate in a different language in a different country is a challenge, I like stepping out of my comfort zone and getting to know a new place and new people."
Dodds said Franca was a standout candidate for both the Carpenter Assistantship and the MSU department's internationally recognized doctoral program.
"Lucas has done very well academically," he continued. "The program at Southern Illinois is very similar to ours; they expect a lot out of their people, and he performed very well there."
At MSU, Franca has "demonstrated that he is willing to step up to the plate, take on responsibilities and run with them," Dodds added.
As part of the assistantship, Franca is paired with Anthony Mills, who holds the title of Monsanto Distinguished Field Scientist and is weed management technology development representative with the company's Memphis, Tennessee, operation. Also with them is John T. Buol of New Glarus, Wisconsin, an MSU master's degree student who also is receiving a Carpenter Graduate Assistantship.
Like Buol, Mills said Franca "will get to see how Monsanto sales teams handle calls in the field and how technical teams work with growers to establish research. He will spend time at the corporate headquarters to see how the company works as a whole."
A University of Kentucky doctoral graduate, Mills said he enjoys serving as a mentor to help develop new talent and give back to the company where he has spent much of his professional life.
"This is the way of the future when it comes to recruiting top talent," Mills said. "A company is only as strong as its people, and there is a lot of competition for the best students. This is one way to help foster that next generation of leaders."
For more information on the MSU College of Agriculture and Life Sciences, visit www.cals.msstate.edu.