Our People: Lauren Elizabeth Ivey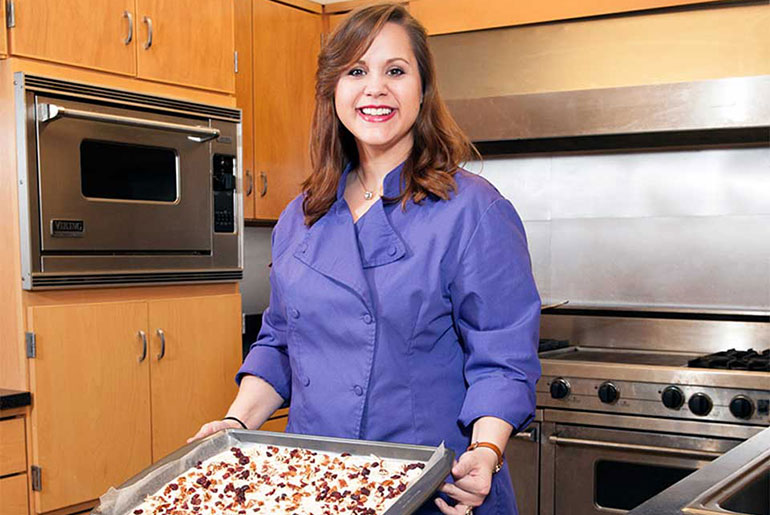 Pralines.
No matter how hard Lauren Elizabeth Ivey tries to make the popular treats, they just don't turn out to her liking. The challenge has become a priority for Liz, as she is known to most, given her high standards for confectionary excellence.
"I have butchered some pralines," admitted the Mississippi State graduate student in food science. "They're not much more than cooked sugar, butter and heavy cream, but I've tried at least 10 recipes and still can't get it right."
Ivey started out wanting to become an artist, but found her true calling while working at a bakery during high school. She came to MSU in 2010 after earning an associate's degree in baking and pastry arts from Johnson and Wales University in Charlotte, North Carolina, and then working for a year in commercial baking.
In MSU's Food Science Club, Ivey has taken fundraising leadership roles that include the development of a recipe for apple butter to be sold at the campus MAFES Sales Store. Even on personal time, she bakes for parties, herself and her friends.
"More than anything, it's about making people happy," she said. "I love when I make something good and other people enjoy it."
If history is an indicator, Ivey will become a praline master before long as she converts a well-established artistry in cooking to a science. The difference between the two involves moving from a focus on presentation and the "how" of making something taste delicious to learning "why" ingredients interact a certain way, she explained.
Ingredients affect everything from taste and health value to shelf life, the Georgia native emphasized.
When not in class, Ivey serves as a teaching assistant in food science, nutrition and health promotion, the College of Agriculture and Life Sciences department from which she graduated in 2014.
Ivey said launching a career at a small-to-medium-size food production company is an immediate goal after completing the master's degree. "I want to work for a company that loves what they do, loves what they make and are passionate about it," she said.
As for long-term plans: "Ultimately, after I learn what I can from the industrial side, I want to return to teaching."