MSU Livestock Judging Team returns from Keystone International Livestock Exposition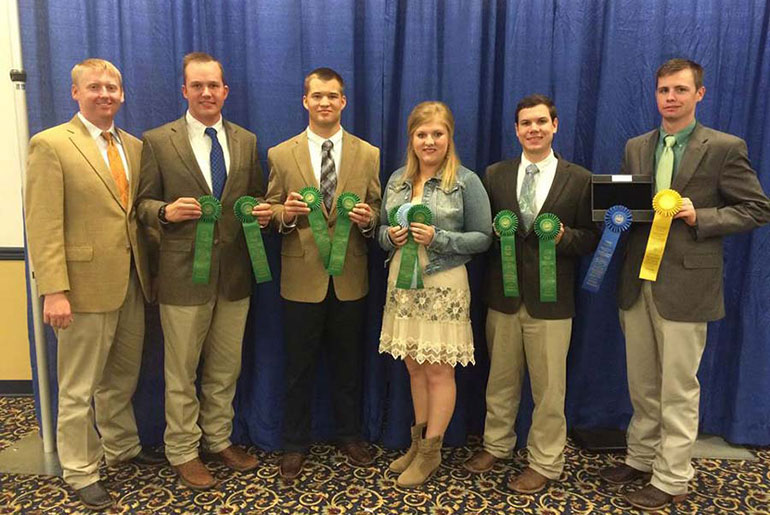 The MSU Livestock Judging team just returned from a successful day at the Keystone International Livestock Exposition in Harrisburg, PA. Team member Claylee Chism led the team with a finish as the 10th high individual overall, and along the way garnered 5th high individual honors in sheep judging.
Team member Tucker Wagner was the HIGH INDIVIDUAL in swine judging and 4th high individual in the sheep division. Tucker was recognized during the official critique for a high set of oral reasons, and ended up just three points out of top-ten honors in the oral reasons division.
Team member Jay Slater received a PERFECT SCORE on a set of reasons, a feat that is virtually unheard of in collegiate judging!!!
Team member Michael Agar was outside of top-ten honors in sheep and cattle by only three and five points, respectively.
Harrison Lang and Claylee Chism were each just seven points outside of the top-ten in swine judging.
The team finished inside the top-ten in every division highlighted by a 5th place finish in the sheep division. The MSU team was the 8th high team overall.