Profile: Shelbie Dalton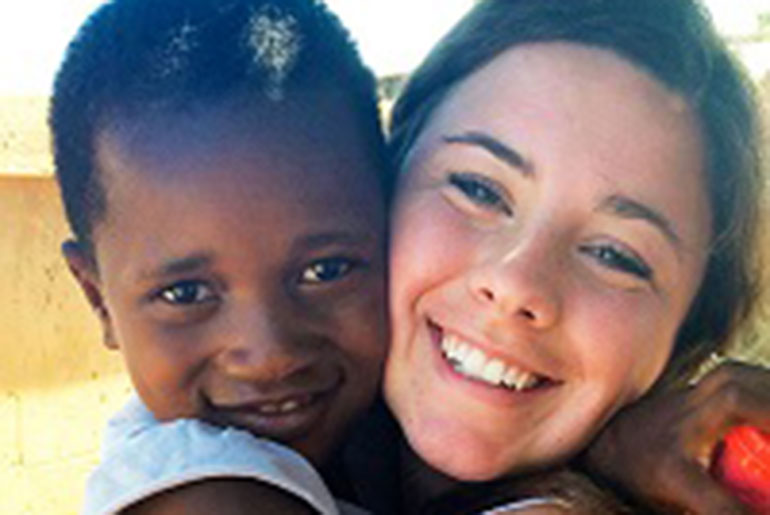 Being a first-generation college student is challenging, but sophomore Shelbie Dalton couldn't be happier to be at Mississippi State University.
"I know that my parents are really proud of me," the agricultural information science/agricultural leadership major says.
Dalton says a discussion with human sciences assistant professor Gaea Hock at a Future Farmers of America-sponsored camp gave her very good guidance as she was planning her major and career path.
"Dr. Hock told me about AIS and said that it would be a perfect major for me," she recalls. "When I got involved with FFA and saw the opportunities with that, I decided I wanted to do something I love."
As a Mississippi FFA state sentinel, the Byhalia native and 74 other FFA officers from around the country traveled to South Africa in January as part of the organization's 2015 International Leadership Seminar for State Officers. The group spent two weeks experiencing local culture and developed a better understanding of international agriculture and the global marketplace.
Dalton says she felt well-prepared embarking on her first international trip, thanks to knowledge gained from MSU classes in agricultural issues and international agriculture. She also credits an FFA cultural diversity course she took.
"When I talk to someone or meet someone new, I try to put myself in their shoes and understand their problems and differences rather than point them out," she emphasizes. "The children there (in South Africa) were like our best friends, and they didn't even know who we were. They just wanted to see someone who cared for them and wanted to play with them."
Observing animals at a private game reserve and on local farms, enjoying a traditional 14-course meal and visiting former South African president Nelson Mandela's jail cell on Robben Island were among Dalton's favorite trip highlights.
"During the meal, a tribal leader taught us how to play the drums and, while we were eating, people there danced for us and painted our faces," she says. "We also had the opportunity to visit a carrot farm and pick carrots with the ladies who were there. They were so excited to have us working right alongside them."
"It was really cool to be a part of their culture," Dalton adds, with a smile.
Grateful for the mental and spiritual benefits the South African experience afforded her, Dalton says she came away with an even greater appreciation for food, water, and relationships. She also hopes to organize similar international agriculture mission trips for other students in FFA or agriculture-related fields.
Being involved in FFA and a student at MSU has "made me really want to be an advocate for agriculture and youth leadership," says Dalton, adding, "I'm excited to see where it takes me."