Recent Ocean Springs graduate at MSU receives state honor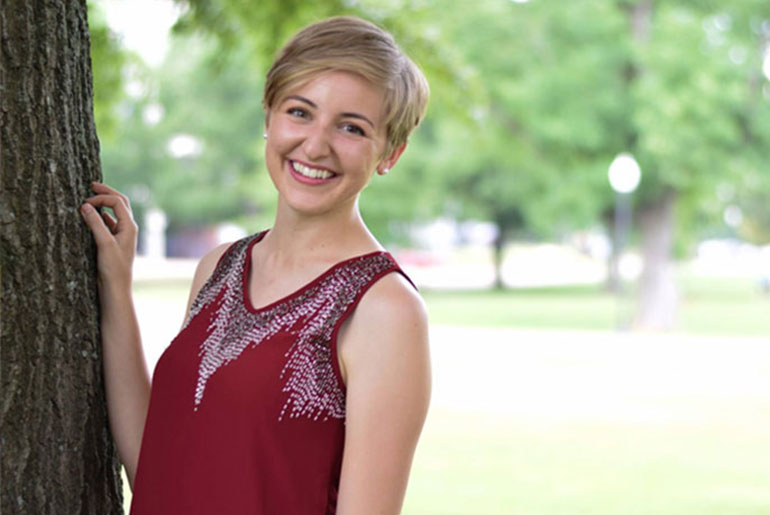 A May honor graduate of Mississippi State's College of Agriculture and Life Sciences is being recognized by the state's leading dietetic association.
Anna Laurin Harrison of Ocean Springs recently became the fourth student in five years from the land-grant university to be named the Mississippi Academy of Nutrition and Dietetics' Outstanding Student of the Year.
MAND is an affiliate of the Academy of Nutrition and Dietetics, the world's largest organization of food and nutrition professionals.
Earlier this month, Harrison received a bachelor's degree, cum laude, in food science, nutrition and health promotion. Nutrition was her academic emphasis.
"I am honored to be recognized for the time and energy spent over the last four years to attain my professional and academic goals," Harrison said. "I have gained invaluable experience that will be of great benefit in the future."
During the just-concluded school year, she served as president of the MSU Student Dietetic Association and was an undergraduate research scholar.
In the spring semester, Harrison was recognized for excellence by the MSU Maroon Volunteer Center. Among other achievements, she led in organizing the Empty Bowls event on campus that helped raise awareness and funds for local food pantries in conjunction with World Food Day.
Professor Sylvia Byrd said the award is a fitting tribute to the Jackson Countian's many achievements.
"The Mississippi Academy of Nutrition and Dietetics selects a student in a didactic program in dietetics based on academic excellence, professional involvement and service activities," the director of MSU's didactic program in nutrition and dietetics explained.
"Anna really excels in each of these areas; she is an outstanding student, a gifted leader and selfless in service," Byrd said.
Information about MSU's food science, nutrition and health promotion department is found at www.fsnhp.msstate.edu.