Cotton Summit to be held again at MSU this week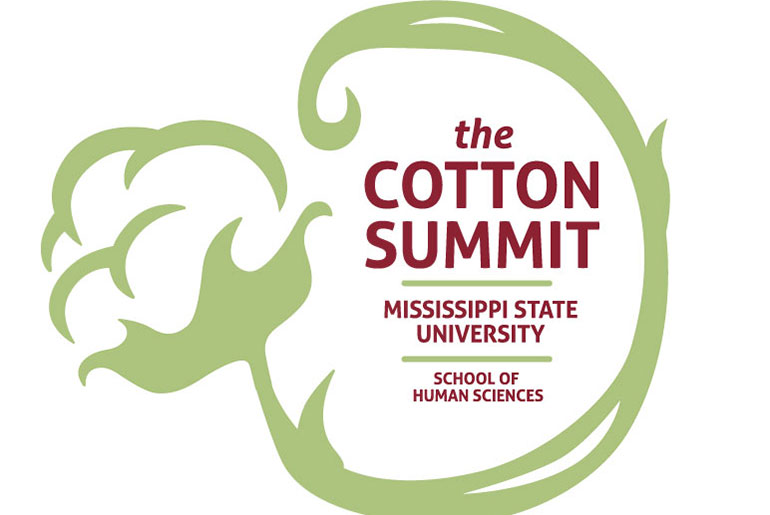 A special symposium taking place over the next two weeks is inviting all Mississippi State and other students majoring in any academic field related to cotton textiles.
The 2015 Cotton Summit begins on campus Wednesday [April 22] and concludes the following Tuesday [the 28th]. Free to students at the university and other educational institutions, the space-limited event requires advance registration.
Now in its second year, the summit is the part of the MSU's ongoing participation in Cotton University, an online resource community connecting students interested in textiles, said Charles E. Freeman.
An assistant professor of apparel, textiles and merchandising, Freeman is a faculty member in the School of Human Sciences that serves as host for the educational activity funded by Cotton Incorporated's Importer Support Program.
Among others, the summit's activities will include:
A Cotton Fiber Arts Workshop led by Winki Allen, Jane Dollar and Marva Goodman and featuring four different events for participants to experiment with natural fabric-dying techniques.
Kick-off of the local Blue Jeans Go Green recycling program created by CI in 2006 to recycle old denim material for donations as housing insulation. Learn more at www.BlueJeansGoGreen.org.
"The denim drive is a chance for students to make an impact from a social perspective," Freeman said.
The donation drive will continue through May 8 and support the New Orleans Area Habitat for Humanity, as well as a 10-day 10-house Build-A-Thon event in the Louisiana city, he said. Donation bins will be placed in Lloyd-Ricks-Watson Hall, home of the school, and in the Colvard Student Union.
Jan O'Regan, CI's director of strategic initiatives, is the summit's featured speaker and "Sustainable Cotton: Food, Fuel and Fiber for Today and Tomorrow" will be her topic.
"She has taken a global issue that students are going to have to face and has brought it into an educational setting," Freeman noted.
Other featured speakers include:
Robert Antoshak, managing director of Olah Inc., a producer of fabrics used to manufacturer jeans and casual wear;
Kandice Watson, fashion director for Rialto Jean's Project, an eco-friendly, philanthropic denim brand specializing in hand-painted vintage products; and
Nancy Einhart, vice president and editor of POPSUGAR, a global women's lifestyle brand focused in media, commerce, and technology
For more information about the summit, contact Freeman at 662-325-1293 or cf617@msstate.edu
.
The School of Human Sciences is in the College of Agriculture and Life Sciences.