MSU Livestock Judging Team Wins Big at All East Contest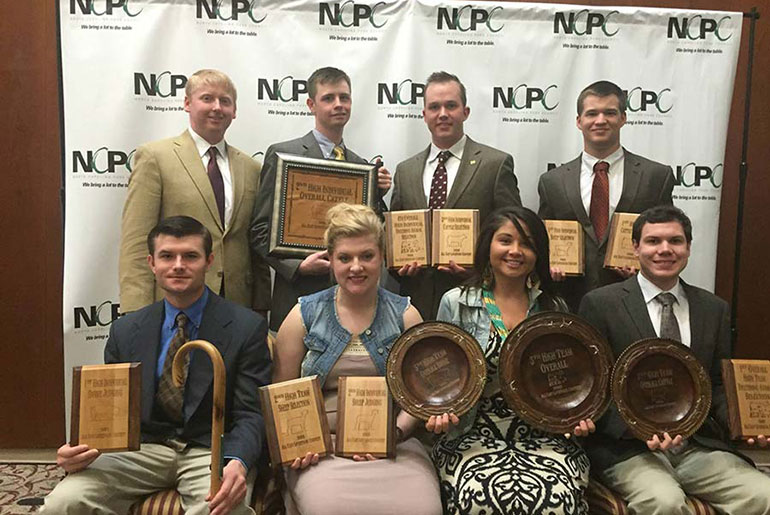 MSU Livestock Judging Team was named the Champion Team in the Selection Contest and High Team in the Cattle Division while placing 4th overall at "All East" at North Carolina State University.
The event began with an "Evaluation Contest" where students predicted carcass merit of market animals calculating economic performance based on current carcass value as compared to the provided data dating back to the feeder phase of production. A separate "Selection" contest took place which challenged students to make real-world decisions such as rankings and culling decisions based on pheno-type and genetic records. Lastly, the "Judging" contest rewarded students for rank-ing livestock and accurately describing visual differences with a logical defense of how those differences were weighed to rank the animals. Awards were given within each contest as well as for the combined results which accounted for all three contests.
Numerous individual and team accolades were accumulated throughout the different division of this three-day event! Brett Crow is the faculty sponsor of the team.