Two CALS graduates industrious in fashion industry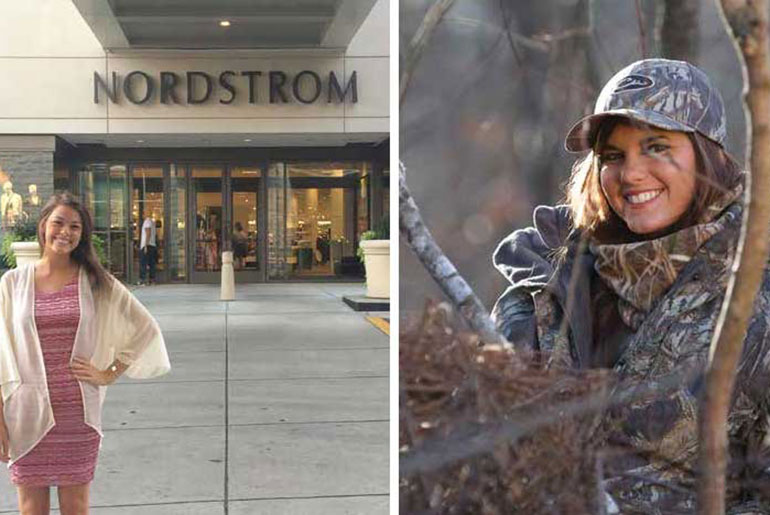 Two recent alumni from the College of Agriculture and Life Sciences, each with a Bachelor of Science in Human Sciences, exemplify considerable success in the two emphasis areas of fashion design and merchandising. Caroline Gilbert focused on the merchandising emphasis while Kayla White chose apparel production and design.
Merchandising combines an overview of the fashion industry, consumer behavior, product development, planning, buying, business operations, and entrepreneurship. Apparel production and design emphasizes the total design and production process from inception to finished product and its ultimate sale to the consumer.
Gilbert and White have much in common. Each is originally from Starkville, graduated in 2013, and demonstrates an iron-clad work ethic that has propelled them far in the fashion industry very early in their careers. However, Gilbert and White chose very different paths.
"Caroline and Kayla both had a clear vision of what they wanted to do," said Charles Freeman, assistant professor in MSU's School of Human Sciences. "They each possessed the hustle, creativity, and work ethic to go out and get the job done. It can take people five to ten years to earn the positions working for national brands that Caroline and Kayla landed right out of school."