MSU graduate student wins national award for forage research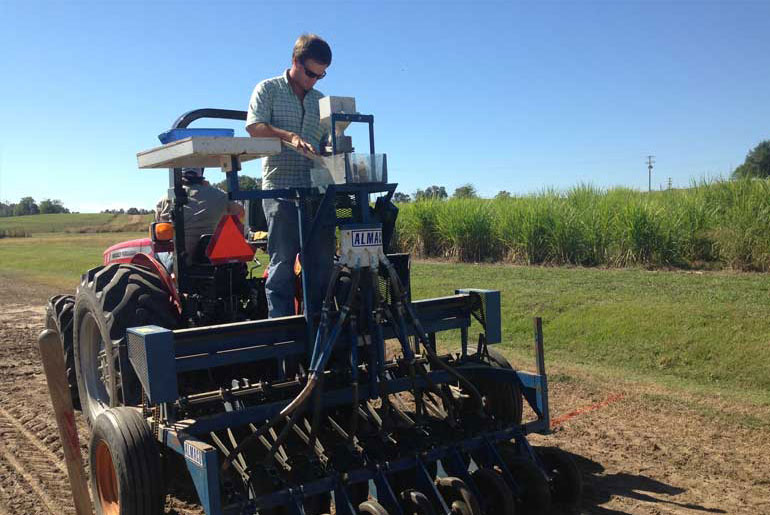 A Mississippi State graduate student in the College of Agriculture and Life Sciences is being honored by a national agricultural organization.
Jonathan D. "Johnny" Richwine, who is pursuing a master's degree in agronomy, recently took first-place honors in the Emerging Scientist Competition of the American Forage and Grassland Council.
Richwine is a Martin, Tennessee, native and University of Tennessee at Martin agribusiness graduate. He will complete the MSU master's degree program in December.
The student competition was part of AFGC's annual conference in St. Louis, Missouri, that drew several hundred participants, including forage and livestock producers, educators and researchers, and industry professionals.
Richwine, whose academic emphasis is native grasses and biofuels, won for his oral presentation on Southeastern wildrye, a cool-season native grass.
Brian Baldwin, a professor in the plant and soil sciences department who directs Richwine's graduate work, said the student is helping map uncharted research territory.
"This is some of the first research on cool-season native grasses and wildrye, and in particular, is the first cool-season native grass that has been explored as a forage," Baldwin emphasized.
"Exploring cool-season native grasses as forages gives us an opportunity to restore wildlife habitat while also providing a viable alternative for forage and livestock producers," he said.
Richwine said, "It's exciting to be part of something so cutting-edge, something that promises to provide a positive impact in the field of forages."
Mike Phillips, PSS department head, said the conference's student competition was judged by producers, academic faculty members and industry professionals.
"To be recognized by all three sectors is quite an accomplishment," Phillips said, adding that the award "highlights the talent of an extraordinary student, as well as the significant forage research conducted at MSU.
"It's a very distinguished award where only the best of the best are recognized," Phillips continued. "To take first place puts Johnny in a class with some of the most important forage experts in the nation."
For more on the American Forage and Grassland Council, see www.afgc.org.
Information about Mississippi State's plant and soil sciences department is found at www.pss.msstate.edu.