Alum, renowned scientist Will Carpenter speaks at MSU Feb. 5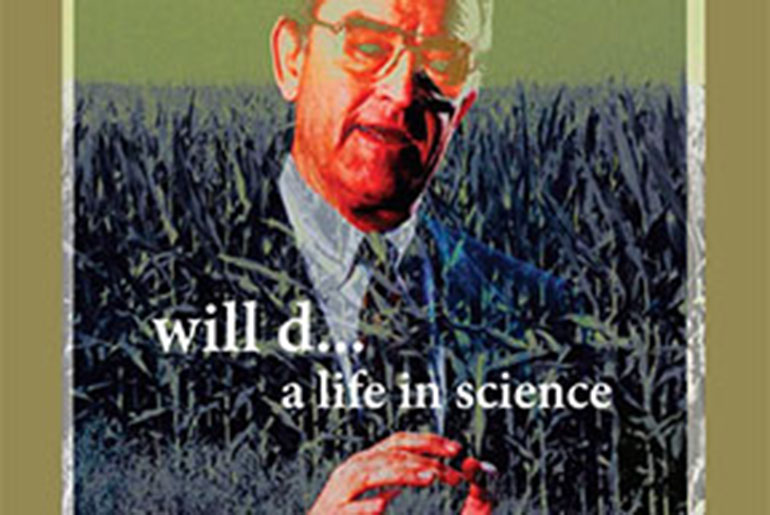 A Mississippi State alumnus and nationally recognized scientist will be featured Thursday [Feb. 5] for the College of Agriculture and Life Sciences' Charles E. Lindley Lecture.
Will D. Carpenter, a 1952 agronomy graduate of the university, will discuss his newly released biography, "Will D…A Life in Science." His presentation begins at 12:15 p.m. in the Bost Extension Auditorium.
The event begins with an 11:45 a.m. luncheon and a book signing takes place at 1 p.m., both at the location. Copies of the biography will be available for purchase at the signing.
Because of limited seating, those planning to attend should make reservations by Friday [Jan. 30] by contacting Tiffney Williams at 662-325-8636 or twilliams@cals.msstate.edu.
In 2003, MSU honored Carpenter as its national alumnus of the year. After receiving a bachelor's degree from the institution, the Moorhead native went on to earn master's and doctoral degrees in plant physiology from Purdue University.
Carpenter spent 34 years with the Monsanto Co., retiring as vice president and general manager of its new products division. He and his company team are credited with helping to greatly increase global food production through the development of two weed- and grass-control products, RoundUp® and Lasso®.
He also was instrumental in developing the Chemical Weapons Convention, a 1997 international arms control treaty whose implementation by the Organization for the Prohibition of Chemical Weapons earned that organization the 2013 Nobel Peace Prize.
Written by MSU alumnus Thomas R. Lawrence, the Carpenter biography expounds on his early life in the Mississippi Delta through his international travels and treaty contributions. For more information, visit www.willdcarpenter.com.
At the conclusion of the address, a Monsanto representative will present awards named for Carpenter. The Dr. Will D. Carpenter Distinguished Field Scientist Graduate Assistantship will be presented to several graduate students in the plant and soil sciences department.
In addition, a "Future of Agriculture" graduate student competition will be taking place on the 5th at the Bost Center. Nearly 40 graduate students will present their research findings from 8-11:45 a.m. and 1:15-5 p.m., and numerous production agriculture business representatives will be on hand to share information about potential employment opportunities.
The Lindley Lecture Series was established in 1989 as a memorial to the MSU alumnus who was longtime dean of the college, whose website is www.cals.msstate.edu.