CALS alumnus finds fulfillment in poultry industry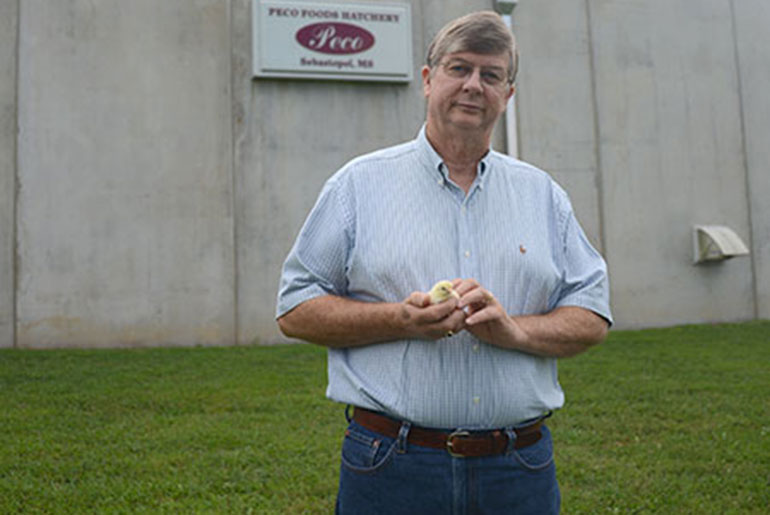 As a $7 billion dollar industry, poultry is Mississippi's number one commodity. The Mississippi poultry industry, which employs nearly 55,000 Mississippians, is ranked the fifth largest nationally. Nearly all graduates of Mississippi State University's Department of Poultry Science have a job waiting for them when they graduate and it has been that way for quite some time.
Steve McLaurin, MSU alumnus, saw tremendous opportunity in poultry science when he graduated in 1979. As he seized that opportunity, he also discovered a deep sense of comradery within the close-knit community. Reflecting on a career that spans 35 years, McLaurin says it's the people that make him love what he does.
"My favorite part of my job is interacting with so many good people every day," McLaurin said. "Our company has very high standards and a caring and nurturing atmosphere that allows you to grow in your job."