A career well-spent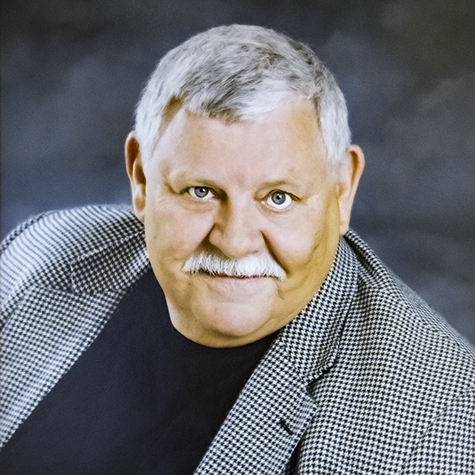 Oftentimes, when someone is at the top of their game, it isn't their successes that define their greatness. It's the grueling hours and late nights of practice, patience, and perseverance that led them to the apex of their accomplishments. Dr. J. Paul Thaxton is an example of an underdog who became a top dog - a man whose talents changed an industry and the lives of hundreds of students over the course of nearly 50 years.
Fortunately, the story of J. Paul Thaxton, who died in 2007, lives on through an endowment that helps future bulldogs excel in their academic pursuits and beyond. A recent commitment by Dr. Yvonne Vizzier-Thaxton fully endows the J. Paul Thaxton Endowed Scholarship, established by friends and family in 2007. Yvonne has endowed the scholarship and established the J. Paul Thaxton Annual Scholarship for deserving students in the College of Agriculture and Life Sciences in memory of her late husband.
The scholarship will provide support to full-time poultry science undergraduate students who demonstrate leadership ability and financial need.
According to Yvonne, J. Paul, a Starkville native, understood firsthand the challenges undergraduates can face when navigating a collegiate academic environment for the first time.
"My husband was the first student from Starkville High School to attend the University of Mississippi on a football scholarship," she said. "Everyone had big expectations for him. Once he arrived at Ole Miss, however, he realized he wasn't prepared for college."
She explained that while J. Paul could read, he had trouble comprehending what he was reading. After a year of struggling at Ole Miss, he returned to Starkville with the resolve to properly prepare for college.
"He took a job as a night watchman at the Borden Milk Plant and spent the summer reading the classics with a notepad and dictionary," she said. "When he came across a word he didn't know, he wrote it down."
After that summer, with guidance from MSU faculty such as Dr. Roy Ruby, J. Paul was able to enroll in Mississippi State where he earned a bachelor's degree in entomology in 1964. He went on to earn a master's degree in poultry science in 1966 from MSU, and a doctoral degree in poultry science from the University of Georgia in 1971. In between his master's and Ph.D., J. Paul taught at Northeast Louisiana University, where Yvonne said he fell in love with teaching.
"J. Paul said there are two things you have to have to be a good teacher. You have to know your subject matter and you have to love students," she said, noting that her husband inspired her to eventually teach as well.
From 1964 until his death, J. Paul taught at the collegiate level, including nearly 22 years at North Carolina State University before coming to his alma mater for another 22 years.
In addition to dedicating his life to teaching, J. Paul co-founded one of the poultry industry's first biotechnology firms. As vice president of research and development of North Carolina-based Embrex, Inc., Thaxton was central in the commercialization of in-ovo technology that led to vaccination of chicks still in the egg. Yvonne pointed out the techniques and processes commercialized by Embrex in the mid-1980s are employed in every commercial hatchery to this day. This work led J. Paul to receive the Award of Entrepreneurial Excellence in 1987, presented by then-North Carolina Governor, James G. Martin. In addition to teaching and industry, J. Paul, who was well-known for his research in physiology, held eight patents and produced more than 260 publications. He was inducted into the Mississippi Poultry Hall of Fame in 2010.
After 30 years in the industry where she served in various roles including a position as vice president of Marshall Durbin Food Corporation, Yvonne joined the faculty at MSU in 1999, serving alongside J. Paul and collaborating with him on teaching and research.
"One of the reasons I want to support Mississippi State is because of the department's focus on supporting the industry. At MSU, they are training qualified people to go right into the industry," she said.