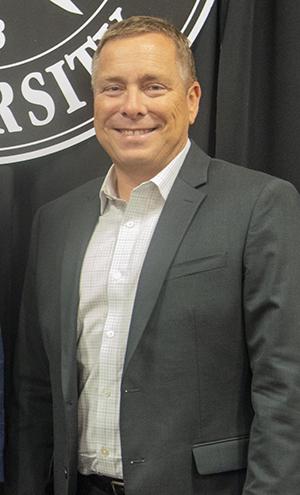 Mr. Michael Bogan
Mr. Michael Bogan (bachelor of landscape Architecture 1987) is CEO of LandCare USA, in San Diego, California. Mr. Bogan began his career in the Maryland/Washington, D.C. area with Davis Landscape Contractors. In 1989, he joined The Brickman Group, a commercial landscape business, as a project director, and moved on to subsequent roles including branch manager, regional vice president, and divisional vice president across the U.S. while he grew his career as an inspirational, value centric leader. He forged expansion into new markets, built strong teams, grew revenue, and led mergers and acquisitions as Brickman became an industry leader. Bogan returned to Maryland and joined Brickman's leadership team as executive vice president in 2006, where he served until 2012.
Mr. Bogan formed a consultancy in 2013 and joined LandCare USA in 2014, as CEO, where he led a turnaround and rebranding of the commercial landscape services business. In 2019, he led a buyout of the company from its private equity owners. Today, the $200 million company employs 4,000 team members with offices in 23 states. He is most proud of the core values and purpose driven culture that has created fulfilling careers for so many landscape professionals.
The Memphis, Tennessee native lives with his wife of 34 years, Mrs. Rebecca Bowen Bogan (MSU class of 1987), in Del Mar, California, while their adult children pursue their own careers in Nanjing, China and San Francisco.