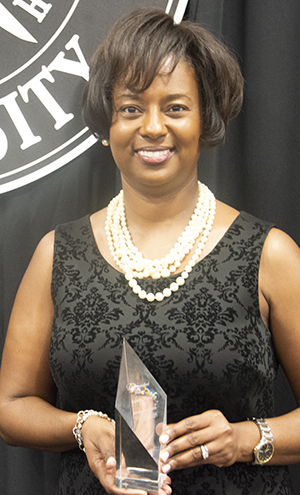 Mrs. Camille Scales Young
Mrs. Camille Scales Young (master of Science in Agriculture and Extension Education 1996) is principal and director of Cornerstone Government Affairs. She also earned her bachelor's in communication management at Mississippi State. Mrs. Young helps clients navigate policies, create and drive effective advocacy campaigns, utilize business and development opportunities, and craft successful public affairs efforts.
Prior to joining Cornerstone, Mrs. Young served as a government affairs representative with one of the state's leading law firms, Watkins Ludlam Winter & Stennis, P.A. She was also with Mississippi Farm Bureau Federation in positions including communications specialist, director of media relations, and government relations specialist where she spent time on Capitol Hill providing support for the agricultural community.
Mrs. Young has been an advocate for both with her alma mater and the broader community. She has been president of MSU National Alumni Association and served on the board for organizations such 4-H Foundation of Mississippi, BankFirst, and Greater Jackson Chamber Partnership, just to name a few. She was named a Woman of Distinction by the Girl Scout Council of Middle Mississippi and Alumnus of the Year by the Central Mississippi Chapter of the MSU Alumni Association. She was also a member of the 2017 inaugural class of Top 50 Most Influential People in Mississippi.
The Shannon, Mississippi native and her husband, Keith, are the proud parents of three children and enjoy living in rural Madison County.